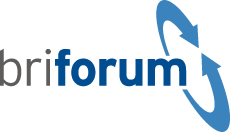 'We're thrilled to be attending this year's BriForum, and can't wait to connect with members of our community, while we meet new friends and partners.'
Montreal, Quebec (PRWEB) July 17, 2014
Devolutions is inviting IT pros, teams, journalists, reporters, bloggers and all others connected to the virtualized and mobile marketplace to meet them in-person at booth # 25 during BriForum 2014, which will be held from July 21 – 23 at the Seaport Boston Hotel and World Trade Center in Boston, MA.
Representing Devolutions at BriForum 2014 will be the company's CEO David Hervieux, CTO Stéfane Lavergne, Business Architect Maurice Côté and Marketing Director Maxime Trottier, who will be on-hand to answer questions, share insights, discuss trends and hand out cool gifts (while supplies last). Plus, during a special session on July 20 starting at 12:20pm, the Devolutions team will showcase the company's flagship product Remote Desktop Manager, which empowers IT teams to centralize all of their remote connections, passwords and credentials in a single, secure and easy-to-use platform.
Created by renowned virtualization expert, author and blogger Brian Madden, BriForum is the only conference of its kind to provide a vendor-neutral perspective on current and emerging technologies and services in today's virtualized and mobile marketplace, covering topics like DaaS, automation, cloud platforms and more. This year's event is designed for those tasked with effectively delivering applications and desktops, to modern users who expect anytime/anywhere/any-device access to IT services.
"We're a huge fan of Brian's blog for years, and his expertise in the desktop virtualization space is unrivalled," commented Devolutions' founder and CEO, David Hervieux. "We're thrilled to be attending this year's BriForum, and can't wait to connect with members of our community, while we meet new friends and partners. It's sure to be an exciting and informative experience, and we hope to make it an annual event!"
BriForum 2014 Attendees who wish to schedule a one-on-one meeting with Devolutions are invited to contact Maxime Trottier, Marketing Director, at (450) 541-0953 or mtrottier(at)devolutions(dot)net.
About Devolutions
Established in 2004, Devolutions is a Canadian-based company located near Montreal, Quebec. The firm currently has over 200,000 users in over 100 countries. The firm's mission is to develop innovative enterprise software that helps users cost-effectively, simply and effectively achieve their network management, password management, credentials management and security goals. The firm is also committed to providing exceptional technical support, ensuring an excellent user experience that exceeds expectations, and delivering high performance with superior quality. The firm's current roster of solutions includes Remote Desktop Manager, Password Vault Manager, Remote Desktop Manager Online and Remote Desktop Manager Server.
Learn more at http://devolutions.net.