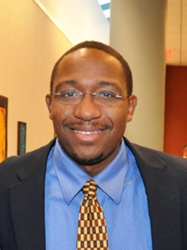 "The winners of this award are expert social-justice educators," said Teaching Tolerance Director Maureen Costello.
Voorhees, NJ (PRWEB) July 16, 2014
TURNING STONEchoice is pleased to announce the 2014 Teaching Tolerance Award for Excellence to their very own Christopher Avery. Avery is a teacher, writer and consultant who engages his students intellectually by challenging them to think along social justice lines-globally.
Avery fosters an incredible rapport with students, empowering them to make choices that improve their own lives. http://www.tolerance.org/blog/meet-2014-teaching-tolerance-award-winners
As the director of programs at Steppingstone Scholars, Avery strives to help underserved students achieve academic success. He has been published in the NAIS Diversity Handbook for best practices in diversity and inclusion for independent schools. Avery is also the author of ANGST, a young adult novel about navigating through high school and overcoming obstacles many teens face in their daily life. He is dedicated to helping students make self-empowering choices with his work at TURNING STONEchoice, a non-profit organization in schools, and communities. Avery is committed and passionate about improving education and better preparing students for the diverse world they face. http://www.youtube.com/watch?v=HOL4_PYf4wc