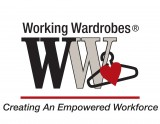 Joining forces with a nonprofit organization is a great way to give back to the community, and finding a like-minded organization that aligns with the company's mission, goals, or business interests enhances a CSR strategy.
(PRWEB) July 15, 2014
The employment experts at Working Wardrobes recently outlined the benefits of businesses having a Corporate Social Responsibility (CSR) plan, and offered tips to help implement one – to make a big impact over the long haul. The Orange County, California-based nonprofit that provides career readiness and life skills services to men, women, young adults and veterans facing difficult life challenges, says that in addition to having a positive impact on the communities in which we live, CSR can boost business too.
"Today, an increasing number of companies measure success by social and environmental impact, in addition to profits," said Jerri Rosen, founder and CEO of Working Wardrobes. "CSR serves a number of purposes – from enabling an organization to stay compliant with business ethics and the law, furthering goodwill by giving back to the community, or by being environmentally responsible."
Rosen said that before getting started, businesses should consider the benefits that a solid CSR strategy can bring, including:

A positive reputation and increased brand awareness.
A recent study1 found that a majority of consumers are willing to recommend companies they believe are delivering on their social responsibility programs. And another study2 found that one in three consumers use social media to share positive information about companies and issues, and one in four use social media to share negative information. In today's word-of-mouth-world, positive opinions about a company can help boost its reputation quickly and significantly.
Increased sales and ultimately, enhanced revenue.
Today, CSR is also driving consumer behavior and purchases. If given the choice between two products of similar price and quality, most consumers will switch brands to one that supports a good cause2. Consumers will also boycott a brand if they learn of the company's irresponsible business practices2.
Improved recruitment, retention, and overall business processes.
Studies show that employee morale and loyalty increase when the company they work for offers opportunities through CSR initiatives3. And since companies look to hire the most talented employees, and many prospective employees seek organizations to work for based on what that company's social conscious is, CSR also serves as a tool for employee engagement. Many companies are now encouraging their employees, at all levels, to get involved by volunteering and/or offering pro bono services, and the positive results are tenfold. Employees who feel good about the company they work for tend to be more engaged, which can lead to increased productivity.
The positive results of making a real impact.
Simply put, affecting positive change is good for everyone involved. When a company helps change something for the better, by way of long-term corporate partnerships, monetary donations, or by offering volunteer services, the community as a whole improves.
Daniel J. McQuaid, President & CEO of OneOC, a nonprofit that accelerates nonprofit success through volunteer, training, consulting, and business services, says that all companies can benefit from implementing Corporate Social Responsibility initiatives.
"CSR opportunities are great for all size companies," said McQuaid. "Many of our larger employers are already doing a wonderful job addressing our community's urgent and unmet needs. However, we believe there is significant opportunity for more mid-size companies to follow suit. In Orange County, there are 4,500 companies with 50 to 1,000 employees that have an enormous potential to transform the landscape of our community through implementing giving and volunteering activities. For these companies, mobilizing CSR efforts can be an easy and effective way to build their teams and reap the benefits of being a good corporate citizen."
McQuaid and Rosen point to the Civic 50, an annual study released by Bloomberg Business, National Conference on Citizenship (NCoC) and Points of Light, which identifies the nation's most community-minded businesses4. The study evaluated S&P 500 corporations and how they best used company philanthropy and employee volunteerism to impact their employees, customers, and communities. The Civic 50 were evaluated on the following key dimensions:
1) Make the commitment.
Once a company decides to focus on CSR initiatives, it should commit to putting a plan in place and carrying it out. Buy in from all levels of management is critical.
2) Invest strategically.
Companies should decide how extensively (and in what ways) they can best apply their resources to give back to, and improve, the community.
3) Complement your business.
A successful CSR initiative will complement and support a company's own business interests. Companies should work to identify community engagement opportunities that align closely with their business goals.
4) Foster the culture.
Companies with success in CSR have done their best to embed the spirit of giving into their corporate culture by incorporating it within company policies. They invite employees to participate in volunteer opportunities within the community, and many companies are now evaluating employee performance in part based on their participation with the company's community engagement.
5) Measure the impact.
It's really not enough to have and implement CSR initiatives. Measuring the impact is vitally important. Gauging the performance of its community engagement allows a company to see where it is successful and where it is making an impact, what it can do to increase or enhance the impact, and what is working and what is not to optimize performance.
"Joining forces with a nonprofit organization is a great way to give back to the community, and finding a like-minded organization that aligns with the company's mission, goals, or business interests enhances a CSR strategy," said Rosen.
Jeff Coats, president and CEO of Irvine-based Autobytel Inc., pioneer of the automotive Internet and the company dedicated to connecting automotive consumers with dealers, says his organization signed on to support Working Wardrobes after creating T.E.A.M. ABT (The Employee Advocacy Members of Autobytel), an internal "Good Works Council" to focus its CSR efforts and to identify local charities to support.
"We firmly believe in the employment services Working Wardrobes provides to people overcoming difficult challenges, and we are continually impressed by the improvements Jerri and her team are making in our community," said Jeff Coats, president and CEO of Irvine-based Autobytel Inc. "Working Wardrobes has served the Southern California community for nearly 25 years, and we're proud to support its efforts in helping people in need find jobs. We encourage other businesses to offer their support as well."
To learn more about the services Working Wardrobes provides, visit the nonprofit's website at http://www.WorkingWardrobes.org, or call (714) 210-2460.
1 Reputation Institute's 2013 Global CSR RepTrak® 100 study, October 2013: http://www.reputationinstitute.com/frames/events/2013_CSR_Press_Release_FINAL.pdf.
2 2013 Cone Communications/Echo Global CSR Study: http://www.conecomm.com/2013-global-csr-study-release.
3 Society for Human Resource Management, BSR and Aurosoorya Report: http://www.shrm.org/Research/SurveyFindings/Articles/Pages/AdvancingSustainabilityHR%E2%80%99sRole.aspx.
4 Orange County Business Journal 2014 Giving Guide: http://www.cbjonline.com/a1ocbj/supplements/Giving-Guide_1214.pdf.
About Working Wardrobes
Working Wardrobes is an independent nonprofit organization empowers men, women, veterans, and young adults overcoming difficult challenges to confidently enter the workforce and achieve self-sufficiency. The organization provides career training, job placement assistance, and professional wardrobe services in an environment of dignity and respect.
Since 1990, Working Wardrobes has grown to serve over 75,000 men, women, veterans, and young adults overcoming difficult challenges including alcohol and substance abuse, prison re-entry, homelessness, catastrophic illness, and traumatic financial losses. It assists CalWorks recipients, clients of social service agencies, and individuals in 60 shelters or programs in Orange County, Los Angeles, San Diego, and the Inland Empire. The Working Wardrobes social enterprise model serves as an example of self-sustainability to organizations nationwide.
Working Wardrobes' current board of directors includes (in alphabetical order by last name): Derek Benson, Union Bank; Jodi Chavez, Accounting Principials; Anna Conrekas, US Bank; John Dickson, QBE North America, Inc.; Mandi Dossin, DGWB; Eric Eng, Experian; Harry Humphries, GSGI, Inc.; Bob Hurley; Stephen Kelley, Health Essentials, LLC; Michelle Koontz, Fluor; Darryl Martin, Sentinel Offender Systems, LLC; Emily Reynolds, ADP; Jerri Rosen, CEO, Working Wardrobes; Parker Schweich, Dorsey & Whitney, LLP; Jeffrey Shepherd, Hughes Marino, Inc.; Kim Shepherd, Decision Toolbox; Rich Shugg, Autobytel, Inc.; Carrie Swanson, The Boeing Company; Sandy Theriault, UPS; Patrick Tillich, Park West Landscape, Inc.; and Mike N. Vo, Law Offices of Mike N. Vo.
About OneOC
OneOC, formerly Volunteer Center Orange County, is a nonprofit 501c3 organization committed to accelerating nonprofit success through volunteer, training, consulting and business services. Serving Orange County, California, OneOC provides support and solutions to more than 650 nonprofit organizations and community initiatives each year. Building on a 52-year history of mobilizing volunteer action, the organization announced its new name on September 15, 2010 to signal the expansion of its integrated service offerings to help nonprofits become as effective and efficient about their mission as they are passionate. OneOC is affiliated with Points of Lights Institute and HandsOn Network, enabling participation in national community service initiatives and connection to a larger movement of change. For more information, visit http://www.OneOC.org.