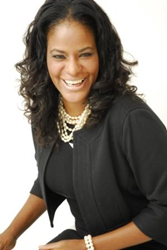 We offer clients all the strategic things clients need to ensure they have a healthy workplace.
ATLANTA (PRWEB) July 16, 2014
As companies increasingly see the value in organizational development, training, and coaching, The CPAI Group, Inc., is meeting their needs with their coaching services and by developing new programs.
Established in 1999, The CPAI Group is a holding company for several interrelated brands and divisions, including a staffing agency, CPAI Staffing, and Celebrity Personal Assistants, Inc., which is a personal assistant staffing and placement service known in Hollywood circles as the "Staffing Agency to the Stars." In addition, their team of Organizational Psychologists and Certified Coaches provide executive team and career coaching.
The group's unique service offerings are a direct extension of the education and experience of its President and CEO, Dionne Mahaffey, Psy.D. In addition to leading the CPAI Group, she is a business-psychologist and a Life & Business Strategies Coach, as well as an author and professor. She serves as the Chapter Founder and Trustee of The Awesome Foundation and Editor-in-Chief of Peachtree Papers Magazine. She has previously worked as a journalist, a publisher, and an information technology executive.
"It grew out of my personality," Dr. Mahaffey said. "Even when I was an employee, I was always the person managing conflict and encouraging my co-workers to do better. I don't pigeon-hole myself into one particular area. I have all these business interests that are intertwined."
Dr. Mahaffey says the group is doing more coaching than ever before. This includes not only executive coaching but also employee-related training on how to delegate, how to manage conflict, and other issues. Specifically, they have established a mentoring and coaching program in the Washington, D.C. area, teaching organizations how to coach each other. They can also offer online training to aid companies in the employee onboarding process.
On the recruiting side of the business, Mahaffey has expanded her database of candidates by joining Top Echelon Network, the nation's leading split placement network. Mahaffey considers this to be an extension of her staff, providing her access to a wider range of candidates through her Trading Partners in the Network.
In addition to direct hires, the CPAI Group can place contractors through the contract staffing back-office services of Top Echelon Contracting, Inc. As the legal employer of the group's contractors, TEC handles all the legal, financial, and administrative tasks associated with the contract placements. The contract staffing services further allow the CPAI Group to meet all the needs of its clients.
"I can identify what gaps there are in an organization and provide insight," Dr. Mahaffey said. "We offer above and beyond what a typical staffing agency can. We are specialists in talent acquisition and organizational development. We offer clients all the strategic things clients need to ensure they have a healthy workplace."