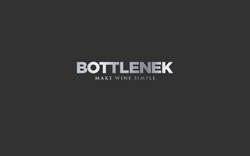 This is the future of brand building.
Miami, Florida (PRWEB) July 22, 2014
Bottlenek.com has launched an Indiegogo campaign to raise money for a week-long taste test that will determine which three wines will be sold on their website for the following six months.
The idea is to bring consumers together with wine experts to determine what should be sold as the best in the world. Bottlenek.com's consumer/judges will be chosen through their crowdfunding partner indiegogo.com. Each Bottlenek.com contributor can buy up to 100 chances to participate as a consumer/judge in the first Bottlenek.com tasting, planned for December 2014. Consumer/judges and wine specialists throughout the world will travel, all expenses paid, to either Miami, London or Barcelona for Bottlenek.com's tasting event. Participants must be at least 21 years old to qualify for the wine tasting.
The $250,000 they hope to raise in their campaign will go to funding the first taste test and bringing in people from all around the world to participate. The money will also fund a variety of design, PR and marketing aspects for Bottlenek.com, including building the website and spreading the word on the web.
They hope to start selling the first three wines in early 2015. In addition to the wine tasting, they will also need to purchase, bottle and label the wines before they will be ready for sale. Initial sales will occur only in the United Kingdom.
As Art Massolo, one of Bottlenek.com's founders, puts it, "Finally the consumer will have the best and easiest choice. There is no need for wine corporations and supermarkets to tell us what to buy and what is best, with no input from the most important part of the food chain-- the consumer!"
When asked why Bottlenek.com chose crowd funding as a means of generating funds for their launch, Massolo said, "This is the future of brand building. It starts and ends with the consumer. Most brands are built by one person giving their idea to another person, who gives it to a group of people, who gives it to companies and then eventually a brand is developed. A ton of money is spent during this process and only one out of a million brands actually work! What if the consumer chooses first and then you produce what they like? Simple."
To contribute to the campaign and be considered as one of the first consumer/judges, click here: https://www.indiegogo.com/projects/bottlenek-com-make-wine-simple.
About Bottlenek.com:
The founders of Bottlenek.com have a simple vision: remove the guesswork of choosing the right wine for everyday drinking, as a gift or for a special occasion. They also want to ensure that the consumer always remains a part of the decision process. Crowdfunding and Crowdsourcing is the backbone of their idea, making sure that consumers remain a part of the process every step of the way.
About Art Massolo
Art Massolo, a wine industry innovator and one of Bottlenek.com's founders, started Vina Cono Sur in Chile 20 years ago and has since built some of the world's largest private label and branded wine products. He and his partners have sold to just about every supermarket, retail chain, distributor and importer in the world. After years in the industry they see the need to give consumers a say in the process.