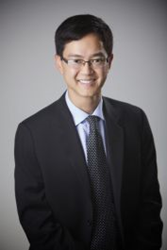 He has nearly half a decade of experience representing clients in litigation and a variety of other legal matters.
Carlsbad, CA (PRWEB) July 17, 2014
The San Diego trust, probate, and estate litigation firm of Albertson & Davidson, LLP has hired Kevin R. Yee, Esq. as an associate attorney. Mr. Yee is a 2009 graduate of the University of San Diego School of Law and also holds a Bachelor of Arts Cum Laude in Political Science from the University of California, San Diego. He has nearly half a decade of experience representing clients in litigation and a variety of other legal matters, ranging from criminal defense to personal injury. His extensive courtroom experience will be a welcome addition to the team Albertson & Davidson, and he is looking forward to bringing that experience to bear in his advocacy for our clients with trust and estate matters.
Raised in the San Diego area, Mr. Yee is an active member of the legal community. He is a member of the San Diego County Bar Association, and also acts in the capacity of a delegate for that organization to the Conference of California Bar Associations. While in law school, Mr. Yee held a position as a judicial intern for The Honorable Judge Ronald S. Prager of the San Diego Superior Court. In addition, he was a law clerk for the San Diego Public Defender's Office, where he worked in the juvenile division gaining extensive courtroom experience. When not working as an attorney, Mr. Yee volunteers at the Birch Aquarium at Scripps Institution of Oceanography where he serves as a tide pool interpreter for visitors. Additionally, Mr. Yee and his wife are avid runners.
Albertson & Davidson, LLP is a California law firm that focuses on providing solution-based counsel and representation to clients with a variety of legal issues related to trust, estate, and probate litigation. In addition, to our litigation practice, we also are equally qualified to assist clients with their estate planning goals as well as in transactional matters. Among the areas of law in which we practice are probate litigation, estate litigation, estate planning, trust administration, breach of trustee duty litigation, and probate administration. We are committed to working closely with our clients to make sure that we fully understand their goals, and provide individualized representation and counsel to ensure that those goals are met. To schedule a consultation with one of our attorneys, please call our office today at (909) 466-1711.
Contact:
Keith Davidson
3491 Concours Street, Suite 201
Ontario, CA 91764
Phone: (909) 466-1711
Fax: (909) 354-3460