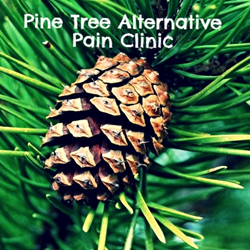 South Portland, Maine (PRWEB) July 18, 2014
The Pine Tree Alternative Pain Clinic of South Portland is a medical marijuana certification center that operates compassionately out of Cumberland County, Maine. Featuring a variation of individualized patient practices, this South Portland marijuana doctor's office provides a massive portion of Maine residents with some of the most essential services in achieving the status of being a legal medical marijuana patient. All services are extended to both prospective patients – seeking the potential benefits of cannabis – and current medical marijuana patients who are seeking a renewal of their state-issued identification card.
Conducted in a very professional and all-inclusive manner, the Pine Tree Alternative Pain Clinic of South Portland provides dedicated practices geared towards tailoring alternative medicine patients. This includes medical marijuana evaluations, doctor-written medical marijuana recommendations and state-recognized medical marijuana certifications. Additionally, patients that do not qualify for the state's program will not be obligated to pay for any type of medical charge or state certification fee.
This South Portland alternative healthcare clinic provides a highly-regarded physician that will assists patients in carefully weighing the pros and cons of cannabis as an alternative treatment. Under the guidance of a physician with years of experience in serving patients possessing a chronic or debilitating condition, this process allows patients to decide if medical marijuana is the most appropriate treatment option to alleviate a debilitating ailment that has not responded to traditional practices.
The City of South Portland is primarily known as a beautiful coastal community that encompasses an area short of thirteen square miles. While South Portland's western half of the city is known for hosting commercial, industrial and advanced technology properties, the eastern half of the city sports a community college, beach, several public parks and one of the State's largest marinas, making it a central hub for leisurely activities. The city of South Portland has also become known as the second busiest oil port on the entire East Coast.
Although this Maine marijuana doctor practices compassionate, unconventional medicine in the Cumberland County region, it does place any specific geographic limitation as to where this practice's individualized healthcare services may be extended to. The Pine Tree Alternative Pain Clinic of South Portland willingly extends all patient-centered services to the surrounding cities and communities of Portland, Scarborough, Cape Elizabeth, Westbrook, Falmouth, Cumberland, Standish, Windham and Gorham.