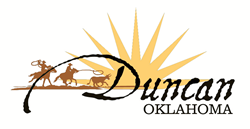 Duncan, OK (PRWEB) July 22, 2014
Duncan Little Theatre's Teen Theatre summer camp kicked off on July 14, 2014. Students in sixth grade and above learn the complete craft of putting on a production, including all aspects of building set, costumes and makeup, back stage managing, lighting and sound and acting. It is a full three weeks that culminates with a performance on August 2 at 2 PM.
Duncan Little Theatre brings "live theatre" to the area by providing an extremely varied program of plays, musicals, assorted dinner theatres, and melodramas over the course of each year. Duncan Little Theatre originated as an activity of the American Association of University Women, who began performing plays in the 1950's and 1960's. After a period of inactivity, a group of citizens reformed Duncan Little Theatre in 1981 and DLT was incorporated as a 501 (c3) not-for-profit organization. Their twentieth anniversary was celebrated in 2001 with a revival of DLT's first production, "Once Upon A Mattress."
Duncan Little Theatre hosted the Oklahoma Community Theatre Association (OCTA) State Festival in 2014 and 1995, the Regional Southwest America Association of Community Theatres festival in 2001 and is a founding member of OCTA, the oldest community theatre organization west of the Mississippi River.