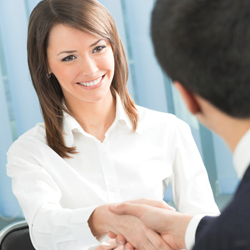 (PRWEB) July 22, 2014
SkillPath Seminars, the nation's leader in business skills training since 1989, is excited to announce a career-enhancing training opportunity coming to the area. The Indispensable Assistant is a convenient, one-day public seminar dedicated to administrative assistants—providing tips and techniques that enable them to achieve the results management wants while also winning the respect they themselves deserve.
Some comments from recent attendees of The Indispensable Assistant across the country, "Five stars" … "Brilliantly facilitated" … "Totally captivating" … and "Informative and entertaining," demonstrate why millions of satisfied customers have turned to SkillPath for business training.
This popular one-day course is a rare opportunity for busy professionals to expand their skill sets in the vital areas that make them such valuable members of any work team or organization: Efficient use of time and resources, employee motivation, project management, mastering multiple tasks, effective delegation and interpersonal communication, to name just a few. The Indispensable Assistant, packed with skill-building tools, insider tips and step-by-step techniques, covers these areas—and it's now taking enrollments for upcoming local dates.
Who will benefit from this course? Assistants, support staff and front-line professionals interested in becoming more organized, motivated and productive in their organization—and less stressed when handling the pressure of multiple tasks, deadlines and bosses. A recent participant summed up the return on her investment in her evaluation remarks: "Today's workshop provided invaluable insight. I learned more than I thought possible. I am able to go back to my job fully energized and recharged."
Highlights of the topics covered in this empowering seminar include: How to get organized and stay that way … Time management solutions that work … Assertiveness skills that get the job done … Recognizing the five most common causes of work-related stress … How to become an indispensable part of the management team … How to delegate the right jobs to the right people … and much, much more.
Attendees at the convenient local presentation of The Indispensable Assistant will enjoy the chance to get away from the office for a day to learn from a professional trainer with a track record of expertise, an authority on administrative skills who has trained audiences large and small on the tools necessary to succeed. In addition to being chock-full of practical, real-world information, SkillPath seminars are also networking gold mines, where participants interact with like-minded peers and cultivate many useful contacts and resources.
The cost of this one-day course is $149. Enrollment can be done by phone, e-mail or on-line. To sign up for classes or for more information on The Indispensable Assistant, see http://www.skillpath.com. SkillPath also offers local seminar updates and special e-mail only discounts at http://www.skillpath.com/?emr.
About SkillPath Seminars:
SkillPath provides practical, convenient training opportunities for businesspeople who are ready to retool and recharge their professional careers. SkillPath's unique brand of training enhances skills, saves time and money and contributes to career and organizational success. SkillPath's public seminars, customized on-site coursework and take-away training resources keep careers on the grow. With more than 10 million people trained since 1989—at Fortune 500 corporations, small businesses, government agencies and not-for-profit organizations—they promise a great learning experience at each workshop or training conference. Their 100% money-back guarantee is proof of their commitment to everyone's success.