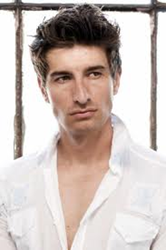 Bad is bold, so good must be bolder.
(PRWEB) July 16, 2014
The exciting information session and AMTC auditions will be hosted by, respectively,
top-industry professionals Donna Groff, Jaco Booyens, Adam She and Carey Lewis.
Atlanta - Saturday, July 26, AMTC Atlanta, 2000 Powers Ferry Rd., SE, Suite 1-1A Marietta, GA 30067, 9:00 a.m. and 1:00 p.m. auditions available.
Little Rock, Ark. - Saturday, July 26, Embassy Suites, 11301 Financial Centre Parkway
Little Rock, AR. 72211, 12:00 p.m. auditions available.
Dallas - Saturday, July 26, AMTC Dallas, 440 Parker Square
Flower Mound, TX. 75028, 9:00 a.m. and 1:00 p.m. auditions available.
New York/New Jersey - Saturday, July 26, Hilton Newark Airport, 1170 Spring St.
Elizabeth, NJ 07201, 9:00 a.m. and 1:00 p.m. auditions available.
The Atlanta auditions will be hosted by AMTC President, Adam She. Adam is an international Christian leader whose goal is to find, prepare and lift God's talent to influential positions in the entertainment industry. He is passionate about taking part in Christ's plan to raise up a generation of Christian performers, and speaks about Christian's role,"Bad is bold, so good must be bolder. It's time for God's stars to stand up on the stages of film, fashion, music and theater, and in sports—to present positive role models that people can follow, Adam said.
Donna Groff will scout talent in Little Rock, Ark. She is a national scout for AMTC, and the Owner/Director of Donna Groff Agency. Having experience in all facets of modeling, including television, print, fashion modeling and talent competition, Donna has placed models and talent worldwide.
Worldwide speaker Jaco Booyens is scheduled to host the Dallas event. Growing up, Jaco Booyens was a child actor in South Africa who later became a rugby star, model and a Sony A&R Rep. Today, he and his wife, Philipa, own After Eden Pictures, where he recently directed the upcoming film, "8 Days." Jaco speaks about the role of Christian performers, "God is raising an army of actors, models, singers, dancers and entertainers: performers anointed to become positive role models, to become stars for God."
Chief Serving Officer, Carey Lewis, will be hosting the New York/New Jersey auditions. As co-founder of Actors, Models and Talent for Christ, Carey is thankful that the non-profit organization is being used as a tool to shepherd Christ's movement into the industry. She says that AMTC is used for a higher purpose, "to promote His stars into key positions in the most pivotal mission field in the world: media."
Founded in 1982, AMTC is a non-profit organization that seeks to elevate, educate and equip God's talent to illuminate what is good. By providing fellowship, discipleship and hands-on training in all areas of entertainment, AMTC offers a unique and refreshing talent education.
For more information, or to register for an upcoming audition, please visit http://www.amtcworld.org.