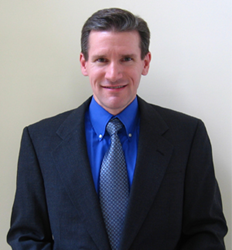 Clinton Township, MI (PRWEB) July 15, 2014
People who visit the Clinton Township dentist, Dr. Michael Aiello, for gum disease treatment may protect their general health as well as the health of their teeth and gums. Many people do not realize that periodontal disease can raise the risk of various serious health issues, including respiratory infections and systemic illnesses, if it is left untreated. For people reluctant to consider gum surgery, Dr. Aiello now offers the LANAP® protocol, a minimally invasive laser gum surgery.
Gum disease is an infection that can have various detrimental effects outside of the mouth. When people suffer from periodontal disease, harmful bacteria can enter the bloodstream through the gums and circulate throughout the body. The exact effects of this bacterial exposure are not well understood, but research has found that stroke, heart disease, pancreatic cancer, and dementia are more prevalent among people with advanced periodontal disease. One study even indicates that gingivitis, the mildest stage of gum disease, can affect memory. Gum disease can also cause chronic inflammation, increasing immune system strain and risk of other infections. The longer victims delay visiting a dentist, the more likely they are to suffer adverse effects resulting from gum disease.
Dr. Aiello encourages his patients to make oral hygiene a priority and schedule regular dental visits, but he also offers various treatments in case preventative measures fail, including laser gum surgery. The LANAP® protocol uses a specialized laser, the PerioLase® MVP-7™, to target periodontal disease while leaving healthy gum tissue in place to protect the teeth. The LANAP® treatment is minimally invasive, so it causes little pain or bleeding. Many patients can resume their normal activities the day after the treatment. Laser gum surgery, coupled with strong oral hygiene habits after the procedure, can help patients protect both oral and overall health.
People who pay attention to early signs of periodontal disease are more likely to receive treatment in time to avoid undesirable health outcomes. Common symptoms of gum disease include gum inflammation, redness, and soreness. Some people also experience changes in tooth positioning or persistent breath odors. Anyone who notices these symptoms can benefit from scheduling an appointment with the Clinton Township dentist, Dr. Michael Aiello. Patients can call Dr. Aiello's office to make an appointment or visit his website to find more information on gum disease symptoms, treatments, and health effects.
About the Doctor
Dr. Michael Aiello is a general dentist offering personalized dental care for patients in Clinton Township, MI since 1989. Dr. Aiello received his DDS degree from the University Of Michigan School Of Dentistry and continues to take advanced courses and education. Dr. Aiello has trained at world renowned institutions including The Center for Advanced Dental Studies, The Harvard University School of Dental Medicine, and The Institute for Advanced Laser Dentistry. He is part of one percent of dental professionals providing the LANAP® protocol, an FDA cleared laser procedure for gum disease and periodontal treatment. To learn more about Dr. Aiello and his dental services visit his website at http://www.michaelaiellodds.com and call (586) 690-4167.