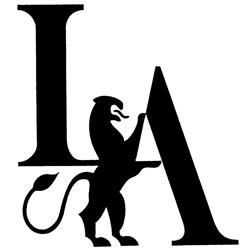 Buffalo Grove, IL (PRWEB) July 17, 2014
The Financial Times selected firms registered with the Securities and Exchange Commission with at least $300 million in managed assets. Investment advisers were graded based on assets under management, asset growth rate, the firm's years in existence, compliance record, staff industry certifications, and online accessibility.
Leonetti & Associates, LLC (LA) is a private wealth management firm located in Buffalo Grove, Illinois. LA manages over $600 million in assets and has been providing fee-only financial planning and investment management services to individuals, families and businesses for over 30 years. Michael Leonetti is a pioneer in the field of fee-only financial planning. Our team of experienced planners and specialists work with you to provide the expertise needed to help you make sound financial decisions. Each client is unique and our advice is tailored to his or her personal goals. This high level of integrity builds strong client relationships, confidence and trust.
Michael Leonetti was also featured in "Ten Five Star Wealth Managers You Need To Know," the Wealth Management Journal Report section of the April 14, 2014 issue of the Wall Street Journal. The candidates featured represent some of Chicago's most dedicated wealth managers, each committed to pursuing professional excellence and providing exceptional service to their clients.
For more information about Leonetti & Associates, LLC's investment advisory and wealth management services, please visit http://www.leonettiassoc.com.
Rankings by unaffiliated publications should not be construed by a prospective client as assurance that they will experience a certain level of results if Leonetti & Associates, LLC (LA) is engaged to provide advisory services or as an endorsement of LA by any of its clients. Published rankings or awards by third parties are typically based on information submitted by the recognized investment adviser and from other industry sources.