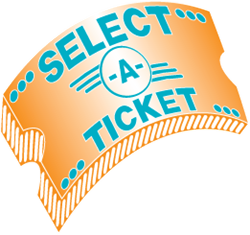 Riverdale, NJ (PRWEB) July 16, 2014
Music fans in New York and New Jersey who are looking to enjoy live music this summer need not fret for a minute further. New Jersey ticket broker Select-A-Ticket reports they have tickets available for the top events coming to the metropolitan area this summer and there are both premium seats and significant bargains to be found for most events.
Great shows can be enjoyed at two of the major, local outdoor venues. Nikon at Jones Beach Theater in Wantagh, New York and PNC Bank Arts Center in Holmdel, New Jersey are both going to be hosting many exciting live performances over the coming months.
Some of the artists scheduled to play at the Nikon at Jones Beach Theater this summer are James Taylor, Lady Antebellum, Avenged Sevenfold, Nine Inch Nails with Soundgarden, John Forgerty and Jackson Browne, Kiss & Def Leppard, and Jimmy Buffett to name a few examples.
The PNC Bank Arts Center boasts an equally impressive lineup this summer as Toby Keith, local product the Gaslight Anthem, REO Speedwagon, Daughtry, Lil Wayne, Jackson Browne, Goo Goo Dolls, Linkin Park, Kings of Leon, 30 Seconds to Mars, Motley Crue, Tom Petty, Brad Paisley and Young the Giant are all slated to perform.
These artists span all different genres and styles, from classic rock to hip-hop and beyond, offering entertainment options for all musical tastes.
Most of these acts only travel through the area once a year, if that. These concerts offer great opportunities to enjoy these talented performers in a wonderful outdoor setting .
About SelectATicket.com
Selectaticket.com has been providing fantastic experiences and memories with the right tickets at the right price for its clients for more than 3 decades. They make ticket buying easy and affordable, as documented by their satisfied customers via their testimonials. Select-A-Ticket's store is open 7 days a week and tickets may always be purchased through the website at any time, day or night.