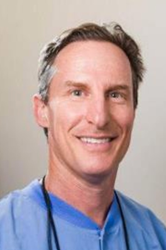 Los Angeles, CA (PRWEB) July 15, 2014
Dr. Andrew Satlin, a periodontist in Los Angeles, CA, now offers an interesting and innovative alternative to traditional gum surgery through the use of the Pinhole Surgical Technique™. This technique is considered minimally invasive, and it allows the doctor to treat patients suffering from gum recession in a manner that many find surprisingly easy. The technique, which results in immediate cosmetic benefits for the patient, addresses receding gums that are caused by a multitude of factors, many of which may be unavoidable for certain patients.
The most common cause of gum recession is periodontal disease, but receding gums can also be caused by a genetic predisposition, inadequate or improper preventive care, hormonal fluctuations, aggressive tooth brushing and much more. Regardless of the cause, the Pinhole Surgical Technique™ is able to address the issue in a manner that is both effective and minimally invasive. The rate of gum disease in the United States – and the receding gums that it ultimately causes – is very high, as over 47 percent of American adults suffer from some form of gum disease. Many Americans avoid treatment due to the invasive reputation of some of the traditional procedures, but the availability of a minimally invasive treatment option may help to rectify the issue.
The procedure used by this periodontist in Los Angeles, CA in performing the Pinhole Surgical Technique™ is as interesting as it is effective. The technique involves a very small hole, through which small, specialized instruments are used to loosen and reposition the healthy gum tissue. Because there is no need for an incision or a graft, scalpels and sutures are not necessary in correcting receding gums. It allows the patient to experience immediate cosmetic results, and it also accelerates the healing and recovery process.
Patients who are interested in consulting a periodontist in Los Angeles, CA about gum recession and the Pinhole Surgical Technique™ should contact the Dr. Satlin's office to schedule an appointment. The doctor may wish to discuss the benefits of the procedure as they relate to each individual patient, and may also wish to discuss any other treatment options that may be available.
About the Doctor
Dr. Andrew Satlin is a periodontist offering personalized dental care for West Los Angeles, CA gum disease patients. Dr. Satlin is part of one percent of dental professionals providing the LANAP® protocol, an FDA cleared laser procedure for gum disease treatment. To learn more about Dr. Satlin and his dental services visit his website at http://www.westlosangelesperio.com and call (310) 907-5912.