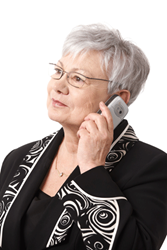 Patients should go to the experts who perform these treatments regularly.
Rolling Meadows, Ill. (PRWEB) July 16, 2014
While consumers are increasingly interested in cosmetic dermatologic procedures, a new survey reveals some are waiting to make appointments not only because of the cost but because they "may not get the results" they are looking for and don't know what practitioner to see.
Members of the American Society of Dermatologic Surgery have answers to all three concerns raised in the 2014 ASDS Consumer Survey on Cosmetic Dermatologic Procedures.
"First, the value provided through the specialized training and expertise of ASDS members is invaluable," said ASDS President Mitchel P. Goldman, M.D.
Also, ASDS member dermatologists explain all treatment options carefully and fully explain the anticipated outcomes – including any risk factors – to patients, said Goldman. And patients who see an ASDS member can be assured they are seeing board-certified dermatologists with advanced training in skin-related conditions and treatments.
"One observation addresses all three concerns: see an ASDS member dermatologist," Goldman said. "We are the experts in the health, beauty and function of the skin."
The survey shows that half of consumers are considering a cosmetic procedure to improve their appearance. Goldman urged prospective patients not to take chances by opting for a provider not specially trained in cosmetic treatments.
"It's a matter of value," he said. "A patient needs to say, 'Who will help me look like the best version of myself?' I think the best answer is: a dermatologic surgeon."
Lack of consistent, accurate information leads to confusion for patients, agreed ASDS board member Vic Narurkar, M.D. "Many times an ad simply says a provider is 'board-certified.' Board-certified in what?"
"Dermatologic surgeons undergo rigorous training, often including fellowship training after residency," Narurkar said. "Patients should go to the experts who perform these treatments regularly."
Goldman said dermatologic surgeons have been – and remain – at the forefront of research and innovation in developing new techniques and devices for cosmetic procedures. "We are the leaders," he said. "Why trust your skin to anyone else?"
In the blind online survey, more than 8,300 consumers provided opinions on cosmetic treatments in general and ratings for 10 specific procedures. More details are available at asds.net/consumersurvey.
About ASDS
The American Society for Dermatologic Surgery (ASDS) is the largest specialty organization exclusively representing dermatologic surgeons who have unique training and experience to treat the health, function and beauty of your skin. ASDS members are pioneers in the field. Many are involved in the clinical studies that bring popular treatments to revitalize skin and fill and diminish wrinkles to the forefront. Their work has helped create and enhance many of the devices that remove blemishes, hair and fat, and tighten skin. Dermatologic surgeons also are experts in skin cancer prevention, detection and treatment. As the incidence of skin cancer rises, dermatologic surgeons are committed to taking steps to minimize the life-threatening effects of this disease. For more information, visit asds.net.
Follow us:
Website: http://www.asds.net
Follow ASDS on Twitter: http://www.twitter.com/ASDSSkinExperts
Become a fan of ASDS on Facebook: http://www.facebook.com/ASDSSkinExperts
Locate a dermatologic surgeon in your area: http://www.asds.net/findadermatologist.aspx
Contact:
Beth Bales
Communications Manager
American Society for Dermatologic Surgery
847-956-9143