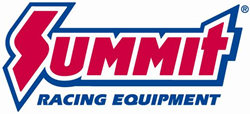 Tallmadge, OH (PRWEB) July 18, 2014
These new products available at Summit Racing Equipment give street rod enthusiast new options for building the iconic hot rod, the flathead-powered 1932 Ford.
United Pacific 1932 Ford Coupe Steel Bodies and Components
Build a '32 Ford with a genuine United Pacific steel body shell from Summit Racing. Officially licensed by Ford Motor Company, the body panels are stamped on hand-built permanent steel dies to crisply duplicate every detail of Henry's original. The bodies have a stock height roof and comes assembled with the hardwood inner structure, doors with latches, and a trunk-style hinged deck lid.
Powernation Engine Power Old School Flatty Engine Combos
When RTM PowerNation's Engine Power crew needed parts to help complete their flathead engine project, Summit Racing had what they needed. No enthusiasts can get what they need for their own flathead Ford project with these Engine Power Old School Flatty Combos. They group some of the key components needed to duplicate Engine Power's build into convenient kits.
Summit Racing Tilt Steering Columns
Summit Racing has added several lengths to its line of Tilt Steering Columns. The floor shift columns are available in 28, 30, and 32 inch lengths, while the column shift versions come in 28, 30, 32, and 33 inch lengths. All columns are made from two inch diameter steel in your choice of black painted, black powdercoated, black chrome powdercoated, chrome plated, and bare steel.
Summit Racing Equipment
SummitRacing.com
1-800-230-3030