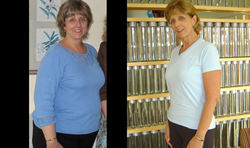 Diet Doc's problem specific diet plans are geared toward helping everyone safely and successfully lose weight fast.
Escondido, CA (PRWEB) July 17, 2014
There are a number of reasons why people gain weight or have difficulty losing excess weight. Diet Doc's new diet plans are aimed at helping those who have reached a weight loss plateau and are finding it hard to lose that final 10 pounds to those that overeat because of emotions or sugar cravings, as well as those who are just too busy to visit weight loss clinics and follow complicated diet plans.
Emotional overeating can sabotage the best laid weight loss goals. Many people turn to fatty, processed comfort foods in times of stress, disappointment or depression. Fortunately, Diet Doc has created their emotional overeating diet plans that include all natural, prescription saffron extract, the first treatment to effectively relieve symptoms of emotional overeating while promoting a healthy lifestyle and mood. The new emotional overeating diet plans are helping thousands resist the urge to reach for the cookie jar or overindulge in that second helping.
While saffron extract has been prescribed to treat emotional overeating, this is not necessarily each patient's cause of weight gain and may not be effective in assisting every patient with weight loss. Unlike other diet plans, the Diet Doc team of physicians, nurses and nutritionists take time prior to beginning a diet plan to identify each patient's personal needs and underlying health issues that could be causing weight gain. This personalized approach to losing weight not only helps patients reach their initial fat loss goals, it also helps patients sustain their weight in the future.
For those carbohydrate/sugar junkies, Diet Doc's sugar craver's diet plans utilize diet treatments that contain natural, prescription strength hormones, complemented with delicious weight loss shakes and supplements that naturally mobilize stored body fat, quickly flushing it from the system while providing patients with an ample supply of energy, even while consuming fewer calories. Patients that follow the sugar craver's diet report feeling comfortable and satisfied after meals while eliminating unhealthy carbohydrates and sugars from their diet.
Diet Doc knows that dieters can become discouraged when they reach a weight loss plateau, finding it almost impossible to take off that final 10 pounds. Because the expert weight loss professionals at Diet Doc personally monitor each patient's progress, doctors are immediately alerted when weight loss tapers and can easily make medication adjustments to help patients over the hurdles and to reach their weight loss goals.
Diet Doc's diet plans are designed with patient comfort, effectiveness and ease of use in mind and brings the nation's leading fast weight loss programs directly into each patient's home, making the days of wasting time and money waiting in a crowded doctor office or weight loss clinic a thing of the past. New patients can simply complete an online medical evaluation and schedule an online one-on-one consult with one of Diet Doc's highly trained physicians, who will evaluate the patient's past history, eating habits, lifestyle, activity level and medical conditions to uncover the cause of excess weight gain or the reasons behind the patient's past unsuccessful weight loss attempts. This level of personal service is unparalleled by competitors and enables the doctors to prescribe the best weight loss supplements and diet plans that will work for each patient. And, for added convenience, all Diet Doc products and supplements will be delivered directly to each patient's doorstep. This modern approach to safe and fast weight loss has resulted in dieters nationwide labeling Diet Doc as the best weight loss plan available on today's market.
Call today to learn more about Diet Doc's specialty diet plans and to receive special BOGO offers.