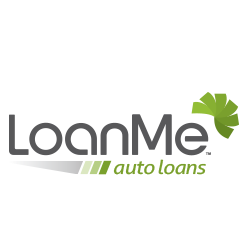 We are dedicated to providing hassle-free and efficient auto loan processing with exceptional customer service.
Orange, CA (PRWEB) July 16, 2014
The newly formed, LoanMe Inc., presents LoanMe Auto Loans; delivering specialized solutions to auto dealers for consumers across varying credit levels. In addition to customers with healthy credit scores, LoanMe Auto also offers those with less-than-perfect credit, a solution. "We're excited to provide loans for the individuals who would not otherwise be able to purchase an automobile," said Louis Ochoa, Chief Executive Officer for LoanMe,Inc. an Orange County-based nationwide consumer loan provider established in 2013.
LoanMe Auto is currently accepting applications from franchise and independent auto dealerships in California with loans ranging up to $30,000 for customers with a FICO score of 475 and above. With a focus on personal touch, service, fast funding and consistency, each dealership is assigned their own sales, credit, and funding staff that can be personally reached to handle their needs. Our goal is to make auto lending fast and hassle-free. LoanMe Auto strives to fund loan packages the same day they're received.
Ochoa added, "Dealerships can count on us to purchase the same type of loans, month after month without large fluctuations." He closed by saying, "Within the next few months, we'll be expanding into 12 additional states. We will also partner with our preferred dealerships to lend directly to consumers." Dealers who wish to participate in the program may call 844-450-2886 or email [email protected]
For more information about LoanMe Auto, visit http://www.loanme.com/auto or call 844-474-2886.