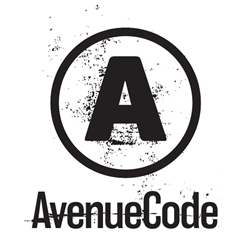 We are a strategic partner to several Fortune 100 retail companies. We provide them with high-level ATG consultants, as well as Java and Agile-trained managing consultants.
San Francisco, CA (PRWEB) July 23, 2014
Avenue Code, a management consulting firm specializing in Agile software development methodologies, today announced that it has achieved Gold Partner status in Oracle PartnerNetwork (OPN). By attaining Gold Level membership, Oracle has recognized Avenue Code for its commitment to establish Oracle related knowledge in delivering eCommerce implementations for its clients, including Fortune 100 companies and for uniquely addressing the challenges of joint customers and large IT organizations going through Agile transformation and Agile software development.
With Oracle Gold Level membership, Avenue Code will continue to expand their four main service offerings—IT management consulting, Project Ownership and Implementation, Engineering and Agile Professionals, and the Avenue Code Academy. Avenue Code provides high quality consultants that are equipped with knowledge about Oracle Cloud, Java, MySQL, and other Oracle products. Avenue Code also provides Avenue Code Academy training services with Oracle-related products.
Amir Razmara, managing partner of Avenue Code, said, "We are a strategic partner to several Fortune 100 retail companies. We provide them with high-level ATG consultants, as well as Java and Agile-trained managing consultants. Our consultants have all experienced significant value from Oracle's Gold Level membership benefits."
With its Gold status, Avenue Code receives the benefit of being able to start developing specializations that will allow them to grow their business, increase their expertise, reach higher levels of customer retention, and create differentiation in the marketplace. Gold members also become eligible to resell all Oracle Technology products and can apply to resell Oracle Applications and Industry Solutions. In addition, they receive access to Oracle account representatives and My Oracle Support updates for all products, discounts on training, limited free assessment/exam vouchers, reduced rates on the purchase of Oracle licenses for internal use, discounts on advances customer services and more. For more information about the benefits of becoming an OPN Gold level partner, please visit: http://www.oracle.com/us/partnerships/index.htm
About Avenue Code
Avenue Code is a full-service information technology consulting and development organization that specializes in Agile Methodologies. We have been serving dozens of Fortune 100 eCommerce companies, with a breadth of experience in eCommerce, omni-channel technology, and mobile development. Our solutions help our clients build sustainable success.
About Oracle PartnerNetwork
Oracle PartnerNetwork (OPN) Specialized is the latest version of Oracle's partner program that provides partners with tools to better develop, sell and implement Oracle solutions. OPN Specialized offers resources to train and support specialized knowledge of Oracle products and solutions and has evolved to recognize Oracle's growing product portfolio, partner base and business opportunity. Key to the latest enhancements to OPN is the ability for partners to differentiate through Specializations. Specializations are achieved through competency development, business results, expertise and proven success. To find out more visit http://www.oracle.com/partners.
###
Trademarks
Oracle and Java are registered trademarks of Oracle and/or its affiliates.