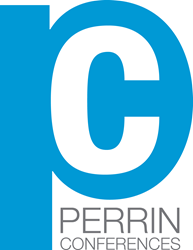 Berwyn, PA (PRWEB) July 16, 2014
Perrin Conferences today announced 11 judges, from the East, Central, and West regions of the United States, will attend its annual Asbestos Litigation Conference, A National Overview & Outlook, scheduled for September 8-10, 2014, in San Francisco. The significant number and mix of judges confirmed to attend the event, many of whom are featured speakers, reflect Perrin Conferences' all-inclusive approach to dialogue and information sharing. Last year, this event drew more than 500 professionals featuring industry leaders from all perspectives of asbestos litigation.
Panel topics involving members of the bench as featured speakers will include, National Trends Driving Asbestos Litigation; Hot Jurisdictional Updates: Illinois, New York, Pennsylvania, Louisiana; and California Asbestos Litigation.
Judges attending the conference include:

Hon. Helen I. Bendix, Supervising Judge of the Settlement Courts for the Central District of the Los Angeles County Superior Court, Los Angeles, CA
Hon. Eric M. Davis, Superior Court of Delaware, New Castle County, DE
Hon. Emilie H. Elias, Superior Court of Los Angeles County, Los Angeles, CA
Hon. Teri Jackson, Asbestos Department Judge, San Francisco Superior Court, San Francisco, CA
Hon. Barbara Jaffe, Supreme Court of the State of New York, Civil Term, New York, NY
Hon. Victoria Kolakowski, Alameda County Superior Court, Oakland, CA
Hon. Jo-Lynne Q. Lee, Asbestos Department Judge, Alameda County Superior Court, Oakland, CA
Hon. Arnold L. New, Court of Common Pleas, Coordinating Judge, Complex Litigation Center – Philadelphia, PA
Hon. Brad Seligman, Alameda County Superior Court, Oakland, CA
Hon. Stephen A. Stobbs, Circuit Court, Third Judicial Circuit, Madison County, IL
Hon. Paul R. Wallace, Superior Court of Delaware, New Castle County, DE
Nationally, the untold costs and damages of asbestos litigation have been estimated in the hundreds of billions of dollars over the past several decades, with far-reaching implications affecting all sectors of the economy. Each year, the court system, plaintiff and defense attorneys, respective clients, insurance companies, risk managers, and a battery of impacted businesses and other parties, grapple with the need to adjudicate or settle hundreds of thousands of asbestos related cases.
By bringing all parties affected together in a constructive dialogue, Perrin Conferences offers mutually beneficial insight and information sharing on current and emerging trends in an atmosphere of learning and networking.
In addition, the conferences provide Continuing Legal Education (CLE) Credit and CE Adjuster Credit for qualified attendees.
For more information, registration and hotel accommodations, please visit http://www.PerrinConferences.com .
About Perrin Conferences
As the leading national provider of joint plaintiff/defendant litigation conferences, Perrin Conferences offers comprehensive and specialized continuing legal education (CE/CLE) in an atmosphere of learning, networking and sharing. The company's conferences attract influential leaders and foremost talent in the legal industry to discuss current topics in litigation through mock trials, presentations and webinars, setting the standard in professional litigation education and networking.
# # #
Contact:
Martin Nee
617-670-8425
mnee(at)perrinconferences(dot)com