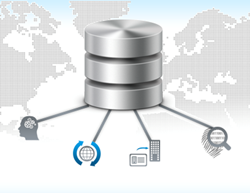 The addition of Netcomber technology greatly expands Profound's ability to link websites together and by extension, the organizations and companies that own them.
Bellevue, WA (PRWEB) July 17, 2014
July 16, 2014 - Profound Networks has acquired Netcomber.com, a technology asset of Australian company Rapid Intelligence Pty. Ltd. Netcomber's data analysis tool combined with Profound Networks' existing Digital Business Intelligence (DBI) services will herald a new source of corporate family linkage for B2B companies.
Netcomber is a proven technology for identifying linkages between websites that on the surface appear to be unrelated. To do this, the proprietary technology scans hundreds of millions of websites identifying thousands of unique features that can be used to correlate website ownership. This is fed into a live queryable database of 253 million sites.
Netcomber.com has an established client base of law enforcement organizations that investigate linkage between websites engaged in illegal activities. Profound Networks will apply much of Netcomber's technology to identify linkage between websites and their corporate owners.
"Linking companies and their affiliated website domains together has significant value for what is called 'master data management'," said Blake Sitney, founder and president of Profound Networks. "Enterprises make better decisions by understanding the full corporate family tree of their customers, prospects, vendors, and partners. Corporate linkage in the private sector and in emerging markets is especially valuable where sourcing this data is notoriously difficult."
"Netcomber was developed as a tool to cluster websites by ownership. It uses machine learning to identify the true owners of domains based on the source code, WHOIS, and other network information," said Luke Metcalfe, CTO of NetComber.com. "Our system uses more than 3000 types of 'fingerprints' to determine site owners and reveal organizational relationships."
Profound Networks maintains a comprehensive database of every routable IP address globally and most active websites on the internet, providing insight into how quickly company networks are growing, as well as which service providers they are using for cloud, web hosting, web analytics, eCommerce, advertising, email, marketing automation tools, security services, and more. To make this domain-centric data actionable, Profound Networks develops processes to map domains to their owner. Currently 10 million unique domains and growing are tied to their organizational entity. The addition of Netcomber technology greatly expands Profound Networks' ability to link websites together and by extension, the organizations and companies that own them.
"The integration of Netcomber's 'domain clustering' capabilities will enable Profound Networks to become a leader in the emerging area of global digital corporate linkage," said Sitney.
About Profound Networks
Founded in 2005, Profound Networks creates customized tools and services that address a wide range of business intelligence and security needs. Profound Networks employs a proprietary process to compile data on all the routable IP addresses on the global Internet — currently 3 billion addresses — and provides deep insight into the IT infrastructure of 220 million domains.
For more information on Profound Networks' data intelligence solutions, call Ben De Lisle, SVP Sales 646-331-7016 or email ben(at)profound(dot)net
About Rapid Intelligence
Founded in 2003, Rapid Intelligence is a web mining company that gleans compelling insights from web data. Its stable of sites includes NationMaster.com, a massive database of international statistical data.