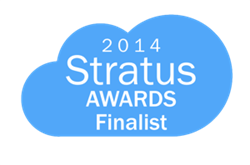 HRBoss is clearly leading the market in delivering real value to their end customers by leveraging the Cloud
Silicon Singapore (PRWEB) July 17, 2014
The Business Intelligence Group has announced HRBoss - an Asia-grown Cloud venture offering data-driven recruiting solutions for the HR and Recruitment niche - as a finalist for the 2014 Stratus Awards. The award was announced after a rigorous series of analysis based on a unique scoring system which selectively measures business performance across multiple domains.
"We are proud to reward HRBoss in the 2014 Stratus Awards," said Dawn Fordyce, managing director of the Business Intelligence Group. "HRBoss is clearly leading the market in delivering real value to their end customers by leveraging the Cloud."
The Stratus Awards, hosted by The Business Intelligence Group, recognises innovation in the Cloud and rewards organisations that help to accelerate the development and adoption of Cloud-based services. In its very first year, the awards attracted entries from companies across the Cloud community globally. Nominations were evaluated by 25 volunteer expert judges consisting of seasoned business leaders, each vetted by the Business Intelligence Group employees and select advisers.
"2014 is turning out to be a year of tremendous momentum for HRBoss. We're riding a wave of incredible market reception for our SaaS, Cloud solutions and are blowing past sales quota quarter–on-quarter," says Eloise Sutton-Kirkby, Director of Marketing at HRBoss. "We were one of the first Asian tech companies to really grab the Cloud and run with it back when we started up in Singapore 2011. Today, to be officially recognized by the Stratus Awards and our peers as a world leader in driving change in the industry is wonderful news."
Sutton-Kirkby continued, "In order to stay competitive as tech innovators, it's a constant challenge for us to foresee what organisations need and engineer the right tools for them. "Innovate always, in all ways" is one of our core company values. We will continue to reinvent ourselves and develop technologies that help our customers win. It's great for us to kick off an exciting second half of the year with this recognition, bring it on!"
Founded in 2011, HRBoss has received growing industry recognition. HRBoss was named 'Technology Company of the Year' earlier this year at the Asia-Pac Stevie Awards and honoured for HR tech innovation at the inaugural Recruiting Service Innovation Awards (ReSiS). The hot SaaS provider also recently secured a series B $3.6 Million USD funding led by JAFCO Japan, Asia's leading private equity firm, with total funding of $12,000,000 US Dollars to date.
Other award finalists in the same category include Domo, InsightSquared, Tableau Software, SwiftStack and Thomsons Online Benefits. To view the full list of winners, click here.
About HRBoss
HRBoss is Asia's leading provider of data-driven software for corporate HR and the recruiting industry. Born in Asia in 2011, HRBoss is headquartered in Singapore and maintains presence across the globe with offices throughout the Asia-Pacific region in 7 countries today (Singapore, Japan, Vietnam, Indonesia, China, Malaysia and Hong Kong). All HRBoss Cloud solutions are intuitive, highly-configurable and are supported locally on-the-ground across Asia.
Clients include world-leading organisations and government agencies like Changi Airport Group, Nissan, Michael Page, Audi, Allergan, the Monetary Authority of Singapore (MAS) and the Economic Development Board (EDB).
For more information about HRBoss's Cloud solutions, visit HRBoss.com
About the Business Intelligence Group
The Business Intelligence Group was founded with a mission of recognizing true talent and superior performance in the business world. Unlike other industry award programs, real business people with experience and knowledge judge our industry awards programs. The organization's proprietary and unique scoring system selectively measures performance across multiple business domains and rewards companies whose achievements stand above those of their peers.