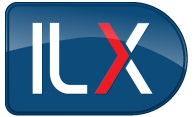 With the implementation of proven, methodology based training, such as the PRINCE2 courses on offer from ILX, companies can ensure that this approach is consistently adopted on all projects
(PRWEB UK) 16 July 2014
Vermont Gas Systems has amended its proposed development for the pipeline from Chittenden County south to the Middlebury area, increasing the overall project costs by $35 million.
The new cost of construction is projected to be $57.53 million, with the total cost of the project having risen from $86.61 million to $121.66 million.
Major changes in the cost of utility projects must be reported to the Vermont Public Service Board, which manages utilities in the state.
The 40 percent cost increase could lead to new proceedings before the Public Service Board.
It has the authority to revoke or modify the project's 'certificate of public good', the documentation legally authorising the company to proceed with construction.
Geoff Commons, director for public advocacy at the Public Service Department, said the change in cost poses questions among regulators.
He spoke of the department's concern at the prospect of ratepayers funding the cost increases.
In its filing, Vermont Gas Systems says one of the reasons for the escalation is that the "legal budget has also increased due to the complexity of this case."
The pipeline project has already come under fire from activists and landowners, who claim the company has misinformed the public, and who continue to voice their opposition to the use of gas extracted from shale rock using the controversial fracking process.
A spokesman for leading project management consultancy and training course provider, ILX, said: "The 40 percent increase in the cost of the Vermont pipeline project is certainly startling and indicates there may have been problems with the original estimating process.
"Energy projects are becoming increasingly prone to cost escalation, which is why adherence to best practice project management standards from the outset is so important. With the implementation of proven, methodology based training, such as the PRINCE2 courses on offer from ILX, companies can ensure that this approach is consistently adopted on all projects," he added.
ILX is a leading global provider of Best Practice learning solutions and consulting services and is a market leader in PRINCE2 training. Operating across 100 countries, they have delivered learning solutions to corporate, public, and consumer audiences for over 25 years. They have trained over 100,000 learners in more than 5,000 organisations across their virtual and online learning programmes, as well as in classroom environments.
PRINCE2® is a registered trade mark of AXELOS Limited.