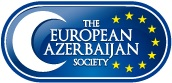 The Armenian forces have no legitimacy in Nagorno-Karabakh, and the mistreatment of middle-aged Azerbaijanis by Armenians who will not even show their faces does nothing to assist talks aimed at furthering the peace process.
London, UK (PRWEB UK) 16 July 2014
The European Azerbaijan Society has issued a statement following the capture of two Azerbaijanis by occupying Armenian forces in the Kalbajar region. Armenia has occupied the region for 21 years, in defiance of UN Security Council resolution 822. The statement reads as follows:
"The illegal occupying Armenian regime in Nagorno-Karabakh has taken two Azerbaijanis hostage, after alleging that they had 'infiltrated' their own homeland. According to Armenia's Defence Ministry, the two men entered the Kalbajar region as part of a group of 'saboteurs' on 12 July. The Ministry claims that, during the arrest of Shahbaz Guliyev (aged 46 years), an Azerbaijani civilian and Armenian officer were killed, and an Armenian woman was injured. Videos posted on YouTube on 15 July purported to show the forceful capture of Dilham Askerov (aged 54 years).
"Both men originate from the region and are just two of the 875,000 Azerbaijani Internally Displaced Persons (IDPs) and refugees who are the ongoing victims of the Armenian–Azerbaijani conflict over Nagorno-Karabakh.
"In an aggressive statement that demonstrated his warped understanding of international law, Seyran Ohanian, Armenian Defence Minister, went on to claim that both men had 'illegally' crossed the unrecognised 'border' and would be liable for prosecution under Armenian and international law. He subsequently said they would also be charged with murder, attempted murder and attempts to photograph 'specially protected areas', and that they would not be protected by Article 4 of the Geneva Convention on the Treatment of Prisoners of War.
"Such actions clearly subvert the concept of international law. Armenia has occupied nearly 20 per cent of Azerbaijani territory for 20 years. Despite four UN Security Council resolutions being passed against the occupation, it continues to this day. The decision of the occupying Armenian forces to take Azerbaijanis as hostages in their own rightful homeland demonstrates Armenia's continuing provocative stance.
Lionel Zetter, Director, The European Azerbaijan Society (TEAS) said: "No legitimate law enforcement agencies should need to cover the faces of their operatives with balaclavas. The Armenian forces have no legitimacy in Nagorno-Karabakh, and the mistreatment of middle-aged Azerbaijanis by Armenians who will not even show their faces does nothing to assist talks aimed at furthering the peace process."
References:
Nagorno-Karabakh Claims 'Neutralization' Of Saboteurs From Azerbaijan (Radio Free Europe/Radio Liberty, Czech Republic) http://www.rferl.org/content/armenia-nagorno-karabakh-azerbaijan-saboteurs-neutralizing/25456431.html
Fates of Azerbaijani citizens taken hostage in Kalbajar, in spotlight (Trend News, Azerbaijan) http://en.trend.az/news/karabakh/2294519.html
Armenians do not recognize the detained residents of Kalbajar as POWs (Contact, Azerbaijan) http://www.contact.az/docs/2014/Social/071500084153en.htm#.U8aQPKiBXRc
NKR Defense Ministry releases video of Azerbaijani diversionist capture (Aysor, Armenia) http://www.aysor.am/en/news/2014/07/14/nkr-mil/