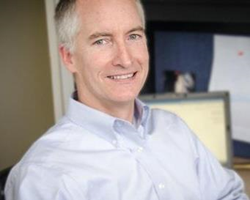 There is often a disconnect between what show organizers think is important to exhibitors and what is actually important to them.
Bethesda, MD (PRWEB) July 17, 2014
Tradeshow organizers at E2MA Red Diamond Congress will learn exhibitor retention strategies from a panel of exhibit marketing experts, including Kevin Miller, president of Frost Miller Group (FMG).
The E2MA event will take place on Monday, July 28 – July 31 in Oak Brook, Illinois. Kevin Miller will be joined by industry experts Scott Lee of SoulMakeup Inc, Glenda Brungardt of HP, and Bobby Bergeson of Tradeshow Logic during their featured presentation Tuesday the 29th at 1:00 CST.
The breakout session, "10 Exhibitor Retention Strategies – Closing the Gap," will provide insight from the complete spectrum of people involved in tradeshow exhibiting, including exhibitors, show planners, exhibit salespeople, floor managers, and marketers. The outcome will be a comprehensive list of strategies that show organizers can use to keep exhibitors satisfied and returning to their shows, year after year.
"There is often a disconnect between what show organizers think is important to exhibitors and what is actually important to them," said Miller. "This presentation puts all the players together and will use audience input to arrive at a consensus that can be used to improve the exhibit experience and, ultimately, exhibitor retention," he added.
This is Miller's first session at the E2MA Red Diamond Congress. E2MA (The Exhibit & Event Marketers Association) is the premier thought leader and content development organization for corporate marketers, and their suppliers, who employ exhibit and event marketing. Miller has presented this topic before, along with show organizers and logistical professionals, at PCMA and IAEE events, but this is the first time he has presented as part of a panel that includes exhibitors.
"I am looking forward to the opportunity to develop a consensus on exhibitor retention techniques alongside such a great panel of experienced industry professionals," said Miller.
The FMG team is highly-experienced at creating successful exhibitor and attendee promotion. It combines its strategic planning and design capabilities to create successful marketing campaigns for more than a dozen tradeshows, meetings, and conferences nationally and internationally each year. In addition, it designs booths and exhibitor experience for business-to-business clients.
About Frost Miller Group
Founded in 1992, Bethesda, MD-based integrated marketing communications agency Frost Miller Group provides strategy, branding, graphic design, copywriting, digital marketing and web development, social media, public relations, and media planning to its regional, national and international clients. Among its clients are National Mining Association, Air Traffic Control Association, Affinity Center International, ISPE, National Venture Capital Association and Society of Fire Protection Engineers. Frost Miller Group is listed on the Washington Business Journal's List of the region's Top Advertising Agencies. More information is available at http://www.frostmiller.com or on Twitter @frostmiller.