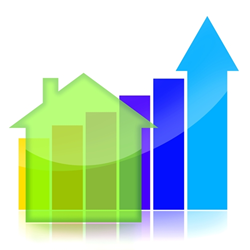 More consumers said now is a good time to buy.
Chicago, IL (PRWEB) July 16, 2014
Lenders such as The Federal Savings Bank noted that government-sponsored enterprise and loan guarantor Fannie Mae released its latest June National Housing Survey, and the latest edition showed signs that the housing recovery is on a slower pace.
The GSE surveyed 1,000 Americans via telephone to get their opinions on key factors that affected growth of the national real estate market. This includes consumer sentiment about the direction of home and rental prices, access to a low cost mortgage, finances, and the economy and whether owning a home or renting is the better housing choice.
Based on responses for the June survey, Fannie Mae concluded that the U.S. housing industry has a ways to go before it returns to normal levels.
"Since we began collecting monthly National Housing Survey data in June 2010, we've seen substantial progress in consumer home price expectations and other key attitudinal measures as the housing recovery gained its footing," said Doug Duncan, Fannie Mae senior vice president and chief economist. "Still, we do not expect to see 'normal' levels of new residential construction, in the region of 1.6 million new housing units per year, before the end of 2016, our original projection. Such a feat would require a pace of growth in housing starts not seen in decades."
Here's what the data revealed:

The average 12-month price change expectation dropped to 2.4 percent in June, down from 2.9 percent the previous month and 3.8 percent in June 2013. This is consistent with slow price growth noted by industry analysts. Josh Feinman, chief global economist at Deutsche Asset & Wealth Management, told Fox Business News on Jult 10th that conditions have been "sluggish," as weak labor market activity continues to confine growth.
The share of respondents that said home prices will decrease in the next year dropped to 46 percent from 48 percent in May, while the portion that said prices will increase rose to 10 percent from 7 percent the previous month.
More consumers said now is a good time to buy. They accounted for 70 percent of respondents, up from 68 percent the month prior. Fewer said the market is viable for sellers, dropping from 43 percent to 40 percent month over month.
There were more expectations for higher mortgage rates, as 55 percent said that interest will go up in the next 12 months, up from 45 percent in May. Meanwhile, only 4 percent said rates will decline.
The Federal Saving Bank believes those wishing to purchase a home now can hedge against the risk of higher rates in the future by getting approved for a mortgage now. The lender also thinks now is the time to do this given that home price growth has slowed.
For information about getting a low rate mortgage before anticipated interest increases, contact the Federal Savings Bank, a veteran owned bank.