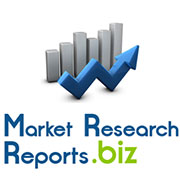 MediPoint: Diagnostic X-ray Imaging - APAC Analysis and Market Forecasts
Albany, NY (PRWEB) July 16, 2014
An early diagnosis of disease is the foundation for increasing survival rates. Diagnostic X-ray imaging is the most widely used technique to achieve early detection and clinical assessment of adult and pediatric patients alike, making it a cornerstone of disease control. This report provides an analysis of the diagnostic X-ray imaging market in the US, the 5EU (France, Germany, Italy, Spain, and the UK), and some of the Asia-Pacific (APAC) regions (Australia, China, India, and Japan), and identifies the unmet needs in this diagnostic X-ray systems market. This report also discusses physician attitudes towards the utilization and perception of different types of X-ray imaging techniques, and the future of diagnostic X-ray imaging in the face of rapid technological advancements and other advanced imaging modalities.
Browse full report with complete TOC at http://www.marketresearchreports.biz/analysis/211866.
According to GlobalDatas estimates, GE Healthcare, Siemens, and Philips together accounted for over 40% of the market share within the APAC diagnostic X-ray imaging market in 2012. This is mainly attributed to these companies' geographical and product portfolio diversity. They are all a part of large conglomerates with robust financial resources to invest in inorganic growth and R&D; therefore, these players have a significant market share.
Scope
An overview of Diagnostic X-Ray Imaging, which includes epidemiology, etiology, symptoms, diagnosis, pathology and treatment guidelines.
Annualized APAC Diagnostic X-Ray Imaging market revenue and future forecasts from 2011 to 2013, forecast for 7 years to 2020.
Investigation of current and future market competition for Diagnostic X-Ray Imaging.
Insightful review of the key industry drivers, restraints and challenges as well as predicted impact of key events.
Competitor assessment including device approval analysis and device sales forecasts.
Marketed and pipeline product profiles covering efficiency, safety, clinical study details, device approvals, product positioning and device sales forecast.
Analysis of unmet needs within the market and opportunities for future players.
Technology trends evaluation to assess strength of pipeline.
An overview of all devices in development including clinical study details, design and material selection considerations, efficacy reports, and device approval timelines.
Company profiles including business description, financial overview and SWOT analysis.
Coverage of key market players.
Strategic assessment of the Diagnostic X-Ray Imaging sector through market impact analysis, future market scenario and company analysis.
Direct quotes from Key Opinion Leaders (KOL) as well as doctors.
Get sample of this report at http://www.marketresearchreports.biz/sample/sample/211866.
Reasons to Buy
Understand the trends shaping and driving the APAC Diagnostic X-Ray Imaging market.
Realize device preferences of physicians who have performed the tests already.
Access market sizing, forecasts and quantified growth opportunities in APAC Diagnostic X-Ray Imaging market through 2018.
Quantify candidate patient populations to better design product pricing & launch plans.
Drive revenues, formulate effective sales and marketing strategies and gain in-depth understanding of the competitive landscape.
Perform benchmarking analysis of growth opportunities against currently marketed products.
Assess competitiveness of products in market by understanding the strengths and weaknesses of current competition.
Take a comprehensive look at the markets device pipeline and identify promising, paradigm-shifting products.
Create an effective counter-strategy to gain a competitive advantage against those currently in the market.
Organize your sales and marketing efforts by identifying the market categories and segments that present the best opportunities for growth.
Whats the next big thing in APAC Diagnostic X-Ray Imaging market landscape? Identify, understand and capitalize.
About Us:
Marketresearchreports.biz is the most comprehensive collection of market research reports. Marketresearchreports.biz services are especially designed to save time and money of our clients. We are a one stop solution for all your research needs, our main offerings are syndicated research reports, custom research, subscription access and consulting services. We serve all sizes and types of companies spanning across various industries.
View more Market Research articles at https://www.linkedin.com/today/author/138651764.