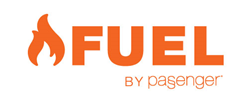 We are thrilled to partner with AMD and offer a comprehensive solution that helps companies get valuable insight from Chinese consumers… quickly."
(PRWEB) July 16, 2014
Passenger, a leader in private online community technology and Asia Market Development Ltd (AMD), today announced the launch of an all new syndicated online community solution, AMDECHO. AMDECHO will bring together 4,000 consumers representative of China, in one place, to voice their attitudes and opinions.
AMDECHO is a companion service to AMD's China Pulse, a national report covering economic and social trends, consumer sentiment, and industry specific understandings. Together they offer the world a window into China, specifically related to consumer confidence, the growing middle class, and expectations for the future.
Jeff Stewart, Managing Director of AMD comments; "We take great pride in AMD's China Pulse because it lets the world know what China is thinking, all the time. China encompasses nearly 1/5th of the world's population and China's growth model has changed. Consumer consumption in China drives its' overall growth and now it's more important than ever to monitor it closely." Stewart adds, "AMDECHO allows our clients to track consumption behavior and dig into industry and category specific consumers, on demand."
Thomas Finkle, Passenger CEO says; "China has quickly become one of the fastest growing markets for market research and data analysis. As the Chinese economy continues to expand, the demand for consumer data will keep accelerating. We are thrilled to partner with AMD and offer a comprehensive solution that helps companies get valuable insight from Chinese consumers… quickly."
About Passenger
Passenger, a leader in private online communities for customer engagement, is committed to helping the world's leading brands connect with their customers to uncover insights, foster innovation and inspire advocacy. Founded in 2005 and based in Los Angeles and New York, Passenger enables brands to connect and communicate with key stakeholders online, on mobile and on social networks.
Passenger combines industry-leading technology with expert community management and engagement services to allow brands to connect in real-time with their communities to inform research, product development and marketing decisions. In addition, all of the data collected in the FUEL Community Engine is warehoused in a single database with robust analytic capabilities, which provides a holistic view of the community health, as well as actionable, member-driven insights. For more information, find us on twitter at @thinkpassenger, on LinkedIn or visit http://www.thinkpassenger.com/.
About AMD
Asia Market Development Ltd (AMD) was founded in Hong Kong in late August 2013 by former Nielsen Executive Jeff Stewart, and subsequently launched operations in Shanghai in late September the same year at which time AMD announced it had received capital investment funding from PriMetrica, Inc and US-based Huntington Capital through their Joint Venture of CNCData Asia. In January 2014, AMD opened its Singapore office to support its client's needs. For more information, see http://amdresearch.com.