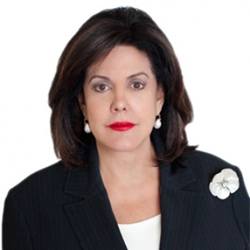 The single factor that determines success or failure in big business today is conversation.
Boston, MA (PRWEB) July 17, 2014
Bibliomotion is thrilled to introduce their 30gurus course: 'Are You Having a Chocolate Conversation?' with fassforward CEO and master corporate change agent Rose Fass.
According to Fass, the single factor that determines success or failure in big business today is conversation. Great leaders use public and private conversation to send a clear message, cultivate a common worldview, set high standards and reachable goals, and uncover concerns that can undermine an organization. So what conversation are you, as a leader, having with your team? In this interactive course, experienced corporate change consultant Rose Fass explains how too often we think we're having the same conversation – about "dark chocolate," for instance – only to be referring to three different things: milk, white, or bittersweet varieties. She shows us how to first establish common ground that leads to an effective discourse for addressing relevance, growth, and scaling: the three most important issues she sees in business today. In a light-hearted and humorous way, Fass shows how leaders at any level can avoid a meltdown and instead drive transformation through the way they communicate in a language that all stakeholders can understand.
This course begins Tuesday, July 22, 2014.
Rose Fass is the author of The Chocolate Conversation: Lead Bittersweet Change, Transform Your Business (Bibliomotion, April 2013).
About Rose Fass:
Rose Fass is the founder and CEO of fassforward consulting group and does specialized coaching for leaders in the executive suite. She has over 35 years of corporate experience in technology and consumer-based industries. During her career she has opened new businesses, acted as a general manager with full P&L responsibility, and led major corporate transformations. As the Chief Transformation Officer at Xerox Corporation she enabled acquisitions, diverse cultures, and operating units to develop and execute the enterprise strategy. Prior to starting fassforward consulting group, Rose was a corporate SVP at Gartner where she was responsible for the operational business strategy and strategic management system. As a dynamic speaker, Rose is frequently invited to speak at private and public sector events and has been a guest on CNBC. Rose has a bachelor's degree from Boston University's School of Management and completed the Advanced Executive Studies Program at Harvard Business School.
About 30gurus:
30gurus is a virtual learning site designed for those who love to learn. The courses are active learning experiences, with the spark provided by the instructor, and the kindling by the participants, collectively. The results are predictably surprising.
About Bibliomotion:
Bibliomotion is a book publishing house designed for the new publishing landscape. While many publishers work to retrofit old processes for new realities, Bibliomotion was founded by book-industry veterans who believe the best approach is a fresh one – one that focuses on empowering authors and serving readers above all else. Moving away from the top-down model that has dominated the publishing process for years, we give each member of the team – including the author – a seat at the table from the very beginning and in doing so, work side-by-side to launch and sell the best content possible, making it available in a variety of forms.