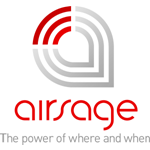 Knowing visitor demographics can help CVBs and their ad agencies make better, more informed decisions.
Atlanta, Georgia (PRWEB) July 16, 2014
In the race to attract tourism dollars, innovative Convention and Visitor's Bureaus (CVBs) are embracing the use of high-tech mobility data, which may pave the way to woo tourists planning to visit other destinations. The stakes are high in the U.S. where the travel and tourism industry generates nearly $1.5 trillion in economic output, supports 7.8 million U.S. jobs, and can make or break local or micro economies.
AirSage®—the largest provider of consumer location and movement data across the US—is delivering data to CVBs and DMOs with a level of accuracy that has never been available before. Using passive mobile data from more than 15 billion anonymous signals every day, megacity markets and boutique destinations can better understand visitor travel patterns: where they come from, where they go, and even what they do while they're at their destination. Instead of traditional studies that highlighted what travelers had planned to do, this new data can show what visitors actually did.
Perhaps more importantly, the data can visualize the travel patterns of other, competitor destinations.
"Knowing visitor demographics can help CVBs and their ad agencies make better, more informed decisions," said Andrea Moe, Vice President of Product Management and Marketing. "One of the popular options available to our clients is the ability to study visitors of rival destinations to learn what's important to them and how to entice them away."
In March 2014, AirSage helped the Los Angeles Tourism & Convention Board understand the 'where and when' of the Los Angeles Marathon. By analyzing anonymous mobile signals in the L.A. area and along the marathon route, during the days leading up to the race and race day itself, AirSage was able to show:
-where visitors came from
-what they did when they arrived
-where they stayed
-how long they stayed
-visitor demographic data
For instance, the LA Tourism & Convention Board now knows that, among participants and spectators, there were seven states that contributed the most to the visitors pool including California, New York, Arizona, Texas, Nevada, Massachusetts and Illinois.
For the 2014 NCAA Final Four Championship in Arlington, Texas, AirSage captured visitor data and provided the Dallas Convention & Visitors Bureau with information that showed:
-who showed up for pre-game activities v. actual games
-where they came from
-the movement of visitors before and after the event
Los Angeles and Dallas are just two of more than a dozen other DMOs and CVBs tapping into the power of mobility data, including the Durham Visitors Bureau and Visit Jacksonville. Many markets have benefited from full visitor movement and demographic data to supplement ad effectiveness and event impact studies giving them the ability to see their true ROI.
While these types of data are instrumental in helping determine CVB development plans, it also offers rich insights to their ad agencies. By identifying and confirming strong and weak target markets, and even unknown markets, mobility data helps ensure the effectiveness of ad campaigns by reaching the right audiences.
The AirSage team will be attending and exhibiting at the DMAI Annual Conference in Las Vegas July 21-23, 2014 (booth #134), sharing their technology and reporting capabilities with the tourism industry's movers, shakers, and thinkers.
About AirSage
AirSage® is the largest provider of consumer location and movement data across the United States. Based out of Atlanta, AirSage's patented technology not only provides the visitor and resident data the travel industry has been asking for; it's faster to deploy, cheaper to integrate, and far more accurate than traditional data-collection methods. Visitor insights are extracted from ginormous sample sizes captured from anonymous mobile signals. Find AirSage online at http://www.airsage.com and on Twitter @AirSage.