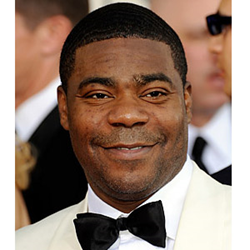 Walmart truck accidents have been in the news to much lately and hope they are looking at ways to curb driver fatigue and accidents
Columbus, OH (PRWEB) July 21, 2014
The personal injury attorneys at Wright & Schulte LLC have learned through CNN that comedian Tracy Morgan has filed a negligence lawsuit against retail giant Walmart. According to CNN the lawsuit, which was filed on July 10, 2014 in New Jersey Federal Court, comes after a deadly accident involving Morgan's limo and a Walmart tractor trailer on June 7th, 2014 which resulted in the death of comedian James McNair and critically injured Morgan and three other passengers. (case no. 3:2014-cv-04388)
The Walmart tractor trailer accident occurred in the early morning hours of June 7th along a New Jersey turnpike. The driver, Kevin Roper, rear-ended Morgan's limo while driving 20 miles over the speed limit. According to the accident report from the National Transportation Safety Board, Roper was almost at his legal driving limit and had been awake for over 24 hours. While driving, the truck driver failed to notice slow-moving traffic and swerved to avoid colliding with the slowed vehicles, but was unsuccessful and struck the limo in the back, which killed one passenger and critically injured four others. Morgan and colleagues were quickly removed from the scene to treat their injuries. Driver Kevin Roper was charged with vehicular homicide and assault by auto, to which he pled not guilty. [cnn.com/2014/07/12/showbiz/
tracy-morgan-crash-lawsuit/, July 2014]
In response to the accident, Walmart released a statement, through news outlets including NBC, which read, "We are deeply sorry that one of our trucks was involved. As we've said, we're cooperating fully in the ongoing investigation. We know it will take some time to resolve all of the remaining issues as a result of the accident, but we're committed to doing the right thing for all involved." Regarding the injuries and death of James Mcnair, Walmart said, "Our thoughts continue to go out to them, their families and friends, as well as to the families and friends of everyone involved, including Mr. McNair who lost his life." During the crash, Tracy Morgan sustained multiple injuries, including broken ribs and a broken leg. After the crash, he was listed in critical condition, but recovered quickly. Morgan was released from the rehabilitation center in early July, but continues to receive aggressive outpatient care for further recovery, according to his spokesperson Lewis Kay. [nbcphiladelphia.com/news/local/Walmart-Responds-to-Tracy-Morgan-Lawsuit-266865891.html, July 13, 2014]
As reported by the Chicago Tribune, the Walmart negligence lawsuit was filed on July 10th. Mentioned as plaintiffs are Morgan, Ardley Fugua (another injured passenger), Morgan's personal assistant Jeffrey Millea, and Millea's wife Krista. A copy of the complaint uncovered by The Hollywood Reporter states that Walmart's negligence was a "substantial contributing factor" to the plaintiffs' injuries. According to the report, "Wal-Mart was careless and negligent in the ownership and operation of its motor vehicle, which caused Mr. Morgan to suffer severe personal injuries. As a direct and proximate result of said collision, Mr. Morgan was caused to sustain severe painful bodily injuries, including but not limited to multiple fractures which required multiple surgeries, extensive medical treatment and will require significant physical rehabilitation." The report also claims that Walmart should have known about the driver remaining awake for more than 24 hours (which breaks New Jersey law). The complaint also alleges that Roper fell asleep at the wheel. The lawsuit seeks a trial by jury and unspecified punitive and compensatory damages.
[articles.chicagotribune.com/2014-07-12/entertainment/chi-tracy-morgan-sues-walmart-20140711_1_tracy-morgan-deadly-crash-driver-fatigue, July 12, 2014]
[hollywoodreporter.com/sites/default/files/custom/Aaron/untitled%20folder/https-ecf-njd-uscourts-gov-doc1-11918990489.pdf, July 2014]
According to Adage.com, as a result of this high-profile crash, Walmart is facing scrutiny into how it operates its driving fleets reports. Walmart currently provides several safety features for its tractor trailers, including a proximity warning for slow-moving trucks, lighter truck bodies, advanced camera and video displays, and automatic slowing brakes for high-traffic areas. Roper's truck was equipped with automatic slowing brakes and a proximity warning device. According to Walmart CEO Bill Simon, Walmart will take "full responsibility" if found guilty of negligence. [adage.com/article/cmo-strategy/crash-puts-walmart-truck-safety-scrutiny/293635/, July 2014]
Walmart has over 6,200 tractor trailers on the road and drives around 700 million miles per year. Walmart has an average of 1.6 million miles driven per preventable accident, indicating that the retailer is involved in around 400 accidents each year. Data from the Federal Motor Carrier Safety Administration found that Walmart trucks were involved with just 390 accidents from 2011-2012, with 129 involving injuries and 9 involving fatalities. According to the report, Walmart ranks in the top 0.5 percent for compliance with driver safety regulations.
About Wright & Schulte LLC
Wright & Schulte LLC, an experienced personal injury firm, is dedicated to the belief that America's legal system should work for the people. Every day, the attorneys of Wright & Schulte LLC stand up for the rights of people who have been injured or wronged and fight tirelessly to ensure that even the world's most powerful corporations take responsibility for their actions. If you're looking for a law firm that will guarantee the aggressive and personal representation you deserve, please do not hesitate to contact Wright & Schulte LLC today. Free case evaluations are available through http://www.yourohiolegalhelp.com or by calling 937-222-7477.
Contact:
Wright & Schulte LLC
812 East National Road
Vandalia, Ohio 45377
1-800-399-0795
http://www.yourlegalhelp.com
Like us on Facebook
Follow us on Twitter
Join us on Google+