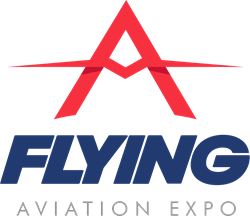 These speakers and programs are top notch and will provide a great experience for pilots and aviation enthusiasts.
Las Vegas, Nev. (PRWEB) July 17, 2014
The FLYING Aviation Expo announced the list of educational guest speakers and programs in anticipation for the 3-day event and trade show set for Oct. 31-Nov. 2 in Palm Springs, Calif.
Speakers include experienced pilots and industry professionals who will discuss how to apply Instrument Flight Rules (IFR) skills to Visual Flight Rules (VFR), flying IFR with modern GPSs, how to ditch and survive when flying over water, how to prepare for the unexpected, and new technologies for the cockpit.
"One of the biggest components of the Expo is the educational aspect," said Marco Parrotto, owner and president of Lift Event Management, who with Urban Expositions is organizing the FLYING Aviation Expo. "These speakers and programs are top notch and will provide a great experience for pilots and aviation enthusiasts."
Among the speakers in the learning tracks are:

Robert Goyer, editor in chief of FLYING magazine, is set to speak about "Applying IFR Skills to VFR" and to moderate a thought-leadership panel discussion on technology.
Abingdon Welch, CEO of The Abingdon Co., a company that specializes in high-end aviation watches for female adventurers, will present "7 Key Steps to Flying Internationally" and "Jumping from a Certified to Experimental Aircraft." Welch was recently the first woman to fly a piston aircraft into the Shanghai Hongqiao International Airport.
Doug Stewart, CFII, executive director of the Society of Aviation and Flight Educators (SAFE), will provide pilots with tips on preparing for the unexpected, flying tailwheels, and flying single pilot IFR. Stewart will also present "Weather: Beyond the Standard Briefing."
William Pass & Tina Dittmar will present "Self Rescue for Pilots: Ditch and Survive."
Judy Phelps, Master CFI-A, will present on upset training and in-flight maneuvers.
Dr. Jack Hastings will lead a new seminar titled "Aviation and the Neurology of Think-ing."
Jamail Larkins of Ascension Air will be a featured participant on a panel about affordable aircraft ownership.
Furthermore, Jason Blair, a nationally recognized pilot educator and flight training professional, will lead a forum with flight training leaders.
The list of keynote speakers includes Brian Shul, a former United States Air Force fighter pilot who famously flew more than 200 close-air missions in the Vietnam War.
Other subject matter covered includes night and mountain flying, best apps for iPads, transition-ing into the flight levels, upgrading the instrument panel, a "Help Me, Help You" presentation from the National Aircraft Traffic Controllers Association (NATC), and an intensive IFR Refresher course.
The full schedule is available at http://www.aviation-xpo.com and continues to be updated as more programs are added.
The inaugural FLYING Aviation Expo is expected to draw up to 10,000 pilots and aircraft enthusiasts Oct. 31-Nov. 2 at the Palm Springs Convention Center in Palm Springs, Calif. The 3-day aviation showcase and trade show is open to the public and will host a wide variety of aircraft, helicopters, aviation equipment, service, hands-on demonstrations, seminars and a parade of planes.
Tickets and registration are available for purchase online at http://www.aviation-xpo.com. Early-bird tickets start at just $35 per day. An all-inclusive three-day pass includes access to seminars, the exhibit hall, Parade of Planes, Friday night kick-off party and Saturday night event for only $210. Early bird pricing is available until August 29.
For more information on sponsorship or exhibitor opportunities, contact:
Marco Parrotto, President, Lift Event Management, at 702-589-4811 or email marco(at)lifteventmanagement(dot)com or visit http://www.aviation-xpo.com.