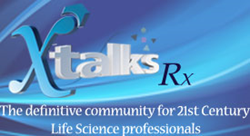 Toronto, Canada (PRWEB) July 17, 2014
Risk-based Monitoring (RBM) is a new way to facilitate more efficient trial delivery. The Food and Drug Administration (FDA) and European Medicines Agency (EMA) provided guidance that highlights some key points, including the value of a risk assessment, identifying key data points, developing a monitoring plan with multiple considerations, appropriate use of centralized monitoring, and leveraging new technology capabilities.
Quintiles has executed studies using RBM policies and procedures for many years, including over 80 studies, 20,000 sites and 200,000 patients, including nine Oncology studies. So when some major US pharma companies wanted to develop a RBM approach to clinical monitoring for their Oncology studies, they turned to Quintiles for the right mix of on-site and remote monitoring, a centralized and ongoing data review process with reduced SDV based on risk assessments, and technology with key triggers and alerts..
Teresa Lamantia, Vice President, Strategic Operations, Quintiles, a global leader for Quintiles RBM strategy, will discuss her RBM insights and recommendations based on Quintiles experience.
Alexandra Massoud, Director of Clinical Operations, Quintiles will share insights from working directly on oncology studies, including the amount of onsite time required, the need for a comprehensive risk assessment and data management plan, and implementing a monitoring plan that takes satellite sites into account.
In this webinar, the presenters will cover how:

Quality-by-design helps focus efforts on the high risk areas
Monitoring is evolving based on the amount of risk presented
Technology has evolved to support decisions and actions that affect trial outcomes
Operating models, work roles, and data flow are evolving to be more efficient.
For more information or to register for this webinar, visit: Implementing Risk-based Monitoring, Using Oncology Examples.
Xtalks, powered by Honeycomb Worldwide Inc., is a leading provider of educational webinars to the global Life Sciences community. Every year thousands of industry practitioners (from pharmaceutical & biotech companies, private & academic research institutions, healthcare centers, etc.) turn to Xtalks for access to quality content. Xtalks helps Life Science professionals stay current with industry developments, trends and regulations. Xtalks webinars also provide perspectives on key issues from top industry thought leaders and service providers.
To learn more about Xtalks visit http://xtalks.com.
For information about hosting a webinar visit http://xtalks.com/sponsorship.ashx.
Contact:
Michelle Tran
Tel: +1 (416) 977-6555 ext 352
Email: mtran(at)xtalks(dot)com