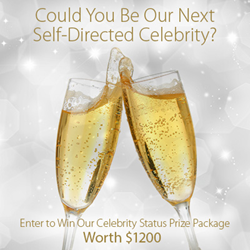 The total value of the prize is nearly $1200, but the connections that attendees can make at the conference and reception are priceless.
Cleveland, Ohio (PRWEB) July 18, 2014
Those who want to better plan for retirement will have a chance to learn from top industry experts at Equity University's upcoming Wealth Building Summit. One lucky winner and a guest will receive this education free, along with two-night hotel accommodations at the Omni Resort at ChampionsGate, as well as face time with these experts and VIPs who will also be attending the summit.
Equity Trust Company, the self-directed IRA custodian connected to Equity University, invites anyone looking to build wealth with alternative investments to visit its 2014 Wealth Building Summit VIP Contest page to register.
The total value of the prize is nearly $1200, but the connections that attendees can make at the conference and reception are priceless. More than 500 attendees are expected to attend the 2014 Equity University Wealth Building Summit, which features more than 30 hours of educational sessions for investors of all experience levels. The sessions, led by top industry experts and successful clients, focus on profit-generating strategies investors can use to grow their IRAs. Many of these experts and strategies have never been presented on a conference stage before.
Equity Trust executives, plus many of the industry experts leading the sessions, along with several highly successful client panelists, will be in attendance for the onsite VIP-only poolside reception September 18, the evening before the conference begins. The winner of the VIP contest has an advantage over many of the other conference attendees by having access to this highly knowledgeable group in a more intimate setting. The event will also feature ample opportunities for the winner of the contest as well as all other attendees to meet and compare wealth-building strategies. Past attendees have come away from the event with hundreds of new contacts.
To be qualified to win the Wealth Building Summit VIP Contest, entrants must provide the required contact information on the contest website by 5 p.m. ET on July 25, 2014. Participants do not need to be existing Equity Trust clients to enter.
For more details on the Equity University Wealth Building Summit and official contest rules, visit http://www.euwealthsummit.com.
About Equity University
Equity University, the educational arm of Equity Trust, empowers investors each year by increasing their knowledge of self-directed IRAs and the many investment possibilities the accounts provide. Equity University offers a variety of learning resources for investors of every level, including webinars, books, recordings and in-person events. Learn more at http://www.equity-university.com.
About Equity Trust
Equity Trust Company, with its corporate headquarters in Westlake, Ohio and operations in Sioux Falls, South Dakota, is at the forefront of the self-directed retirement plan industry. The Company specializes in the custody of alternative assets in self-directed IRAs, Coverdell Education Accounts, Health Savings Accounts and qualified business retirement plans. Along with its affiliates, Equity Trust Company provides services to more than 130,000 individuals and businesses nationwide with $12 billion in assets under custody. Since 1974, the Company and its affiliates have helped investors make tax-free profits through education, innovation, and a commitment to understanding individual needs. Visit http://www.TrustETC.com for more information.