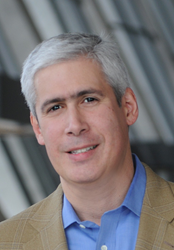 Since salary increase budgets have shown little change in recent years, it is essential that companies explore all the options for distributing compensation in ways that best support their strategies--Juan Pablo Gonzalez, Axiom Consulting Partners
(PRWEB) July 22, 2014
The results of WorldatWork's 2014-2015 Salary Budget Survey will be analyzed by a panel of experts, including Axiom Consulting Partners' Juan Pablo Gonzalez, during a webinar, August 13, from 12:00 to 1:30 p.m., EDT.
The panel will discuss the implications of salary budget forecasts for public, private and non-profit organizations in the U.S. and 16 other countries. In addition to key trends and industry-specific data, the Salary Budget Survey will examine forecasts for merit budgets, salary structure adjustments, promotional increases and variable pay plans.
Registration and additional information about the webinar is available at the WorldatWork website: http://bit.ly/1mRLEOg.
"WorldatWork's annual salary budget survey is an industry benchmark that helps guide compensation discussions at thousands of organizations," said Gonzalez. "Since salary increase budgets have shown little change in recent years, it is essential that companies explore all the options for distributing compensation in ways that best support their strategies."
Insights from Expert Panel
Alison Avalos, WorldatWork's Manager, Research Management and Community Operations, will lead the webinar discussion. She will be joined by Kerry Chou, WorldatWork's Senior Compensation Practice Leader; Susan Eandi, Partner, Global Employment & Labor Law, Baker & McKenzie; and Juan Pablo Gonzalez, a partner at Axiom Consulting Partners and frequent speaker on the topic of aligning strategy, organization and talent.