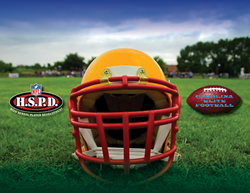 They are taught skills at Carolina Elite to not only improve their football abilities... but to understand the importance of respect and responsibility towards themselves and others.
Raleigh, NC (PRWEB) July 16, 2014
The 2014 7-on-7 State Championship has quickly arrived and signals the arrival of the start of the football season in North Carolina. This year, dozens of teams will be competing in various events such as the Lineman Challenge and the NFL Punt, Pass, and Kick contest. The media will be buzzing over this championship weekend to try and pinpoint who might be chosen as Coach of the Year along with who will be the champion.
Athletes and their families can expect to see coaches and recruiters attending this huge event in North Carolina, where a lot of star high school athletes will be gathered to show off their football skills. Fans can buy a $5 day pass to access all the events happening during the day. Cheering for all the teams is a great way to show sportsmanship and encouragement to all these great athletes.
"With the football season being so short, bringing these kids together over the summer would be a great way for them to train and work towards their goals," comments Bob Winstead of Carolina Elite Football, an organization dedicated to youth football players. "They are taught skills at Carolina Elite to not only improve their football abilities, as can be seen in the 7-on-7 Championship, but to understand the importance of respect and responsibility towards themselves and others. This Championship will be the highlight of the summer where these student athletes will showcase their talents to family and friends along with media and college recruiters."
Both Bob Winstead of Carolina Elite Football and Emerson Martin of Players2Pros are determined to instill great values in these young athletes to use in every aspect of their lives. Not only do these athletes learn about safety measures on the field but they also learn good ethics and morals as a team so they can move on and make a difference throughout their athletic careers.
"Players2Pros helps get these young athletes in touch with professionals who will provide advice and tips on how to stay great at the game," states Emerson Martin, cofounder of Players2Pros, whose mission is to help high school athletes pursue sports into colleges and universities. "It can be really hard for these budding athletes to feel like they'll have any real impact on the sport but these connections they make will help them throughout their sports careers. The 7-on-7 Championship in North Carolina is a great way to foster communication and connections amongst recruiters to help them advance with college football teams."
Everyone waits with bated breath to see who the 2014 champ will be once the 7-on-7 Championship is over. The weekend of the event will have people seeing these star athletes rising to the challenge and putting their heart and soul into winning. Emerson Martin and Bob Winstead are sure to be proud of all these student athletes and all their accomplishments leading up to and including this championship.
Former Pittsburgh Steeler, Emerson Martin and Coach Winstead will be on location this weekend. Both are available for interviews. Contact Robin Nolan at McDavidPR or call 919-745-9333.
About the Event:
Date: July 19, 2014
​
Location: Wake Forest Middle School 1800 South Main Street,
Wake Forest North Carolina, 27587--Across the street from "The Factory"
​
Time: Registration, Rules Interpretation, will be Saturday at 7:45a-8:50a for teams playing in 1 day tournament, Pool play begins 9a on Saturday. Single elimination/championship round starts around 130p (ish) Saturday. All events "should" be finished by 8p.

Food: Free Breakfast Saturday for all Head Coaches. *Please give us the exact count on your registration so we have enough grub to feed everyone. Lunch is $7 per person for coaches and players and will be served on site. Concessions will be available during the day, and there are multiple restaurants near the tournament site.

Competition: Go to event title for a full description of various events. The first (3) 7 on 7 games are "pool play". We will do our best to keep teams paired with teams in their division and out of their conference. There will be a State Champion named for each division. Once teams are eliminated, we will help arrange more games for you so you can maximize your tournament experience. *Please note on your registration if you would like to participate in the consolation rounds.
Divisions: Varsity Teams will be split in Divisions 1A, 2A, 3A, and 4A
JV Teams will all be in the same Division
14U Teams will all be in the same Division