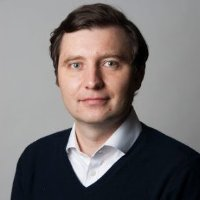 Discovering the true identity of a voice offers an unprecedented opportunity to protect access to information as well as secure it
New York, NY (PRWEB) July 17, 2014
SpeechPro, a leading global biometric software provider, recently participated in the 2014 Speaker Recognition i-vector Machine Learning Challenge, held by the National Institute of Standards and Technology (NIST). The largest independent tester of biometric technology in the world, NIST released the results of the challenge in April, which tested the performance of algorithms typically utilized for voice biometrics.
The NIST challenge focused on the development of new methods in using i-vectors for speaker detection in the context of conversational telephone speech. Results were analyzed by comparing more than 12 million pairs of voice tracks to validate the identity of the speakers.
The algorithms embedded in SpeechPro's VoiceKey technology, which were created by the Speech Technology Center (STC), SpeechPro's parent company, were tested along with more than 100 submissions from leading companies, universities and laboratories around the globe, including Raytheon, IBM and 3M.
"There's been an increased interest in the use of voice biometrics and speaker recognition for law enforcement agencies as well as for commercial applications in banking or call-center industries in recent years," said SpeechPro President Alexey Khitrov. "Discovering the true identity of a voice offers an unprecedented opportunity to protect access to information as well as secure it."
"STC has engaged voice biometrics for over 15 years," Khitrov added. "The company invests significant resources in one of the largest R&D team in the industry, and the test results once again confirm the leading position of the technology utilized by SpeechPro products."
About SpeechPro:
SpeechPro is a global leader in development of cutting-edge solutions in speech recording, processing, analysis and voice biometrics. With over 20 years of experience in the industry, SpeechPro has the expertise and experience to deliver innovative solutions for law enforcement and commercial customers.
SpeechPro's strength of technology comes from its 400 employees, including a world-class research and development team of over 150 specialists, including 28 PhDs. Its research and development capabilities allow the company to quickly respond to the market's demands, developing and customizing high-quality solutions in a timely manner. SpeechPro's global distribution networks of 200 resellers and partners have deployed products in over 74 countries. SpeechPro's core expertise lies in audio recording, forensic audio analysis, audio enhancement and voice biometrics.
About The Speech Technology Center:
The Speech Technology Center (STC) has been both a research pioneer and leader in developments in speech recognition and voice biometrics for over 20 years. STC's research and development department employs more than 150 specialists, more than 30 of them PhDs.
Note: Results from the i-Vector Challenge do not constitute endorsement of any particular product by the U.S. Government. The complete review of the test evaluation can be found at http://www.nist.gov/itl/iad/mig/upload/sre-ivectorchallenge_2013-11-18_r0.pdf once you've logged into the web portal.