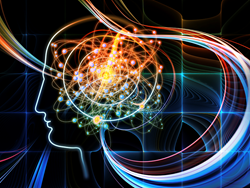 ALTIBASE HDB far exceeded our initial expectations of increasing transactional speeds. 8 months after implementation, Altibase has proven to be a significant asset for our organization on multiple levels." - CTO, Company Confidential
Greater New York City (PRWEB) July 16, 2014
Organizations across the world have begun taking advantage of the extreme speeds of in-memory databases. The consensus among enterprises is that in-memory databases are no longer a niche technology, but a necessity required to make sure that they are not left in the technological dust. Insurance companies are no exception to this; it is quintessential that they receive data, efficiently, on demand and in the form that they need it in. Ultimately, the necessity of enormous transactional speed and storage capacity of physical disk is what led the insurance company (who requests anonymity) to select ALTIBASE HDB.
The insurer deployed Altibase's hybrid in-memory database for its Applications Monitoring, Marketing Communication Management and Mission Critical Management systems. It now has a comprehensive view of the organization's activity allowing it to be reactive and proactive in real-time.
"It is exciting to see our technology successfully utilized to help a leader in insurance with its business activities. Altibase has received much attention in the U.S. and Europe of late, and our 20+ years of R&D in pure in-memory databases is now proving its worth; in-memory databases are now clearly becoming mainstream. Altibase has never been inclined to follow any technological trends. As we have been doing since our roots as a research project in 1991, Altibase takes an antithetical view and turns it into the industry standard." - Chris Chung, CEO Altibase
The company swiftly identified the distinct advantages of Altibase's hybrid in-memory database over caching offerings from other major vendors. Altibase's in-memory database is a true relational database management system (DBMS) and is wholly different from a caching solution (caching is only good for reads and not writes). Speed was not the only requirement for the insurance company; it also needed to tap years of historical data to model against real-time data in order to bolster its predictive analysis. The company needed to manipulate data instantaneously while having the ability to store vast amounts of data on-disk. Altibase delivered flexibility with speed and size as well as custom durability levels (data integrity).
By leveraging the speed and flexibility of Altibase's in-memory database with true hybrid architecture, the insurance company is now able to implement appropriate solutions without delay. The positive effects of this time to value are transparent to the insurer's customers while it concurrently satisfies client demands for accurate information and business processes to support their needs.
"ALTIBASE HDB far exceeded our initial expectations of increasing transactional speeds. 8 months after implementation, Altibase has proven to be a significant asset for our organization on multiple levels. Altibase is helping us prepare for IT plans on many more levels than we previously thought. Our goals to quickly improve on loss prevention, mitigate risk, and create new lines of insurance services are significantly more concrete." - CTO, Company Confidential
Altibase's HDB has a unique architecture that couples an in-memory database with an on-disk database in a single unified engine. Altibase refers to this technology as 1+1=1. Altibase's hybrid database allows the insurer to persist data in-memory, on-disk or combination of both. It also allows bidirectional movement of hot and cold data with its proprietary MOVE technology.
To tackle a wide array of use cases, ALTIBASE HDB is easy to use (SQL-92 Compliance, supports all common interfaces, requires minimal application programming for implementation, etc.) and is able to process data quickly while storing large data sets through the on-disk database, all in a single engine. ALTIBASE HDB provides ways to drastically increase speed and lower TCO while ensuring complete data integrity, zero latency, and zero downtime.
About Altibase:
Altibase is the pioneer of in-memory databases with its beginnings 22 years ago as a government-sponsored research initiative. ALTIBASE HDB is the only hybrid database management system of its kind. With offices around the globe, Altibase provides legendary 24×7 support.
For more information, contact Altibase at +1-888-837-7333, or email us at pr(at)altibase(dot)com
Please visit: http://www.altibase.com for detailed information on all of Altibase's products.
Altibase, ALTIBASE HDB is a trademark of ALTIBASE Corp., registered in the U.S. and other countries. MOVE, HybridDB, HDB and 1+1=1 are trademarks of ALTIBASE Corp. Altibase products are covered by patents and patents pending.