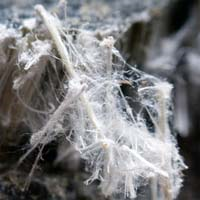 This attempt at better estimating...the burden of cancer from occupational exposures can help prioritise research activities.
Raleigh, NC (PRWEB) July 21, 2014
Researchers at the University of Montreal have estimated the number of occupational cancer cases and deaths in Quebec in hopes of helping scientists set their research priorities. Click here to read Surviving Mesothelioma's full article on the new research.
New data from the Canada School of Public Health at the University of Montreal finds that mesothelioma is the top cause of work-related cancer deaths in Quebec, a province with a long history of asbestos mining and exportation.
"Compensation statistics reported an annual average of 94 incident cancers and 40 cancer deaths, 60-64% of which being mesotheliomas, followed by respiratory cancers (30-37%)," writes lead investigator France Labreche, PhD, a professor of Environmental and Occupational Health at the University of Montreal.
The data published in Occupational and Environmental Medicine showed that about 53% of mesothelioma patients in Quebec received compensation.
"Because mesothelioma is so rare in the general public, it tends to be very low on the priority list for research funding," says Surviving Mesothelioma Managing Editor Alex Strauss. "This data is a reminder that, while mesothelioma is rare, it is also extremely deadly making the search for a cure that much more urgent."
To read more on the new Canadian study and the impact its authors hope to have on research prioritization, see Using Cancer Statistics to Prioritize Mesothelioma Research, now available on the Surviving Mesothelioma website.
Labreche, F et al, "Estimating the proportion of occupational cancers with minimal resources: an example from Quebec", June 2014, Occupational and Environmental Medicine, http://www.ncbi.nlm.nih.gov/pubmed/25018523.
For nearly ten years, Surviving Mesothelioma has brought readers the most important and ground-breaking news on the causes, diagnosis and treatment of mesothelioma. All Surviving Mesothelioma news is gathered and reported directly from the peer-reviewed medical literature. Written for patients and their loved ones, Surviving Mesothelioma news helps families make more informed decisions.