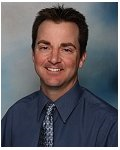 Hays, KS (PRWEB) July 16, 2014
People suffering from receding gums can now visit Hays, KS dentist, Dr. Jeffrey Lowe, for an alternative to gum grafting. The Chao Pinhole Surgical Technique™, or pinhole surgery, is an innovative new treatment that does not require cuts, sutures, or lifestyle changes on the part of patients. The procedure presents a low risk of complications, and it effectively restores the natural position of the gums to protect teeth and general oral health.
Dr. John Chao developed the Chao Pinhole Surgical Technique™ as a less traumatic method for treating receding gums. Instead of removing gum tissue from the roof of the mouth and grafting it to the receding tissue, Dr. Lowe makes a tiny, pinhole incision in the affected gum tissue. Using a small tool inserted through the pinhole, Dr. Lowe loosens the gum tissue until it can be moved downward to a more natural position. The treatment usually takes less than an hour, and patients with widespread recession can receive full treatment in one session. Patients typically experience little discomfort or bleeding afterward, and they do not need to take special precautions while they are healing. As a less-invasive procedure, pinhole surgery also offers a lower risk of infection.
People who suspect they have receding gums can benefit from visiting a Hays, KS dentist as soon as possible. Gum recession has many causes, including aggressive brushing, poor oral hygiene routines, tooth misalignment, teeth grinding, and gum disease. Patients will have a better likelihood of avoiding oral health complications if they visit Dr. Lowe early on to have the underlying issue diagnosed. Dr. Lowe may need to perform additional treatments for issues such as periodontal disease. If the recession is caused by uncontrollable factors, such as genetics, Dr. Lowe can usually proceed with pinhole surgery.
The signs of gum recession may be subtle because recession occurs gradually. Patients should be alert to changes in the health, positioning, and appearance of their teeth and gums. If teeth appear notched or discolored at the top, the roots may be exposed. If teeth feel sensitive or loose, recession may be responsible. Patients may avoid infections, tooth loss, and other complications by seeking treatment as soon as they detect these symptoms. Patients are welcome to schedule an appointment by calling the office of Hays, KS dentist, Dr. Lowe, or visiting his website.
About the Doctor
Lifetime Dental Care is a general practice offering personalized dental care for patients in Hays, KS. Dr. Jeffrey H. Lowe is a graduate of the University of Nebraska Medical Center- College of Dentistry and the Las Vegas Institute for Advanced Dental Studies. He is also a member of the American Academy of Cosmetic Dentistry, American Dental Association and Kansas Dental Association. Dr. Lowe uses state-of-the-art dental equipment and offers the latest materials and modern treatment techniques, and is committed to providing patients high level care. To learn more about Lifetime Dental Care and their services visit their website at http://www.hayscosmeticdentist.com/ or call their office at (855) 883-7620.