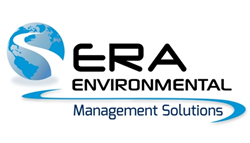 Environmental audits can help you take your business to the next level of environmental management.
Nashville, Tennessee (PRWEB) July 17, 2014
ERA's Senior Environmental Toxicologist, Gary Vegh, will be speaking about his experience and expertise on "Conducting World-Class Environmental Audits," and how to ensure that your company's reputation and bottom line are protected. The talk will focus on key points such as developing effective data systems and working with your auditors.
Industry studies and professional testimonials have highlighted the importance of environmental audits in sustaining and growing a company. The presentation will help EH&S professionals:

Audit to ensure compliance with laws, regulations, standards, and company policies
Anticipate and plan responses around environmental problems and risks
Increase awareness among stakeholders
Use resources efficiently and cut costs
Do not miss out on this opportunity to learn from an industry expert about how proper environmental audits can help you take your business to the next level of environmental management.
As part of a joint venture between TOSHA and ASSE, the congress will offer an agenda of expert insight and knowledge that can be used to promote, increase awareness, and implement safety and health practices in the workplace. The TSHC will be held from July 20 - 23 at the Gaylord Opryland Resort and Convention Center, Nashville, TN.
About ERA Environmental Management Solutions:
ERA is one of North America's leading environmental technology and consulting business, with over 20 years of helping the manufacturing industry quantify and improve their environmental performance. ERA's award-winning environmental experts have worked with some of the world's largest and greenest manufacturers, including Volkswagen, Nissan, BMW, Toyota and many others.