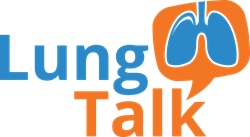 Wethersfield, Conn. (PRWEB) July 17, 2014
Qualidigm, the mission-driven national health care consulting company in Wethersfield, Conn, plans to launch patient and healthcare provider educational materials on chronic obstructive pulmonary disease (COPD) in August. Funded through a special project by the Centers for Medicare and Medicaid Services (CMS), the patient-centered educational videos series called "Lung Talk" will support the reduction of repeat hospitalizations related to COPD, improve the quality of life for patients with COPD and encourage better disease self-management.
COPD affects over 12 million people in the United States, and is the third most frequent cause of patients being readmitted to the hospital. Management of lifestyle habits, medicines, and early diagnosis can slow the progression of the disease and prevent readmissions. The four-part Lung Talk instructional video series will offer easy-to-understand and consistent information about COPD for patients, their families and caregivers, physicians, licensed healthcare professionals and non-licensed healthcare staff.
In 2011, Qualidigm produced a similar educational videos series for managing heart failure called "Heart Talk" which is currently used in healthcare facilities across the United States, England, Puerto Rico, Canada and the Philippines. Heart Talk is also part of the toolkit for the national quality improvement campaign, Hospital2Home, and was adopted by the Heart Failure Association of the European Society of Cardiology. "Based on the success of our heart failure video education series, we are pleased to deliver a similar patient-centered educational tool for COPD that encourages patient-self management and better communication and coordination of care to reduce preventable hospital readmissions," said Tim Elwell, President and CEO of Qualidigm.
Developed in collaboration with the UConn Health Center and volunteer healthcare providers from across the healthcare continuum in Connecticut, Lung Talk will serve as an interactive resource to help patients understand and manage COPD. The videos will inform and educate patients on early detection, communicating with their physician, breathing techniques, medications, lifestyle modification, and other important topics to enable patients to live well with COPD.
Visit http://www.lungtalk.org, the future home of the Lung Talk videos series, to download useful resources on COPD.
About Qualidigm:
Based in Wethersfield, Conn., Qualidigm's mission is to improve the quality, safety and cost-effectiveness of healthcare through transformational change. Qualidigm provides consulting services to public and private sector clients throughout Connecticut and nationwide. These services include Consulting, Data Analysis, Health Information Technology, Patient Safety, Quality Improvement and Utilization Review. For 30 years, Qualidigm has served as the Medicare Quality Improvement Organization (QIO) for the State of Connecticut under contract with the Centers for Medicare and Medicaid Services. In this capacity, Qualidigm is charged with protecting the rights of Medicare beneficiaries and improving the safety and quality of care they receive. Qualidigm is also a Patient Safety Organization (PSO) as designated by the State of Connecticut. http://www.Qualidigm.org
###