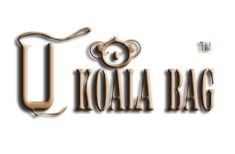 Charlotte, NC (PRWEB) July 17, 2014
Recently, Mayan LLC, creator of the hands free leg holster bag, U koala Bag, has formed a partnership with marketing and design company, MCN Interactive. This partnership will help increase public awareness of U koala Bag as well as build the brand identity of their company worldwide. Since 2001, MCN Interactive has offered clients a unique perspective and technologically advanced solutions for the entertainment, non-profit and corporate world.
Included in the partnership, MCN Interactive will have exclusive rights to sell U koala Bags via internet and in stores. Mayan LLC expects for this to grow their market share tremendously next year by doubling the current amount of stores their bags are sold in as well as online sales. Since its 2013 debut, U Koala Bag has enjoyed success all over the globe. Originally only available online, U koala bag is now available in more than twenty-five stores all around the world, including the Boutique of Leathers in Canada, La De Da, Inc., Roberta Weissburg Leather, Paris Isabella Clothing, and L&D Iron horse Leather.
Yan Ma designed the U koala Bag to be hands free, making it just as ideal for strenuous activities like hiking or riding a motorcycle as it is for taking a leisurely stroll through the park. The U koala Bag is a true merging of the best of fashion, craftsmanship and utility. Yan Ma's special ability to uniquely combine aesthetics and functionality renders attractive handbags for her collection that are also useful.
This past January, U koala Bag won the Emerging Designer Buyer's Choice Award at the Atlanta Apparel Market by apparel buyers. The combination of Mayan LLC's strong design capability and MCN Interactive marketing driving force will allow for a strong partnership for the two companies.
For more information on U koala Bag please visit their website at http://www.ukoalabag.com/ or visit MCN Interactive's website at http://mcninteractive.com/.
ABOUT U KOALA BAG:
The U Koala Bag (http://www.ukoalabag.com) is designed and named after the koala bear, which contours to the thigh like a koala bear hugs a tree. It has two straps, one around the waist or shoulder while the other is strapped securely to the thigh. The design offers functional pockets for personal items and curved edges for weight distribution providing maximum comfort and security. The hands-free experience is ideal for everyday activities such as hiking, biking, dog walking, hairstyling, traveling and more.
ABOUT MCN INTERACTIVE:
MCN Interactive creates platforms for their clients to engage with and grow their audience. They serve the Music, Corporate and Non-Profit industries and create an integrated approach tailored to their clients' specific brand based off their business and marketing goals. MCN specializes in creating responsive, attention-capturing, search engine optimized websites, crowd-pleasing, fan-connecting mobile apps, ecommerce engines, social media dashboards, email marketing campaigns and audience-specific content to grow a company's brand identity. For more information on MCN Interactive please visit their website at http://mcninteractive.com/.