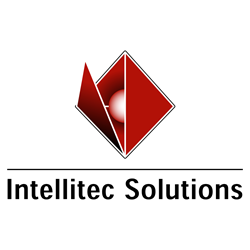 Microsoft is honored to recognize Intellitec Solutions for their achievements this past year and for their dedication and support of Microsoft Dynamics applications
Wilmington, DE (PRWEB) July 17, 2014
Intellitec Solutions has been named to the 2014 Microsoft Dynamics President's Club. This marks the 10th time Intellitec Solutions has received this honor. This achievement is a direct result of Intellitec Solutions ability to utilize their deep understanding of accounting and customer relationship management best practices for clients using the Microsoft Dynamics products.
The Microsoft Dynamics President's Club honors high-performing Microsoft Dynamics partners with commitments to customers that are reflected in their business success and growth. This prestigious group represents the top 5 percent of Microsoft Dynamics partners worldwide. Membership is granted based on their continual, committed efforts aimed at offering solutions that meet the needs of their customers.
This acknowledgment came during the Microsoft Worldwide Partner Conference 2014, the company's annual premier partner event, which took place this year in Washington, DC.
"Each year, we recognize and honor Microsoft Dynamics partners from around the world for exemplary performance," said Neil Holloway, Corporate Vice President, Microsoft Business Solutions Sales & Partners. "The award-winning partners contribute to the ecosystem and customer businesses alike through their exceptional commitment and expertise. Microsoft is honored to recognize Intellitec Solutions for their achievements this past year and for their dedication and support of Microsoft Dynamics applications."
Rick Sommer, president of Intellitec Solutions, sees the award as the result of Intellitec Solutions' continued commitment to its customers. "Our team takes the time to make sure we deliver the best value for clients investing in Microsoft Dynamics," said Sommer, referring to the Microsoft Dynamics GP, Dynamics SL and Dynamics CRM products supported by Intellitec Solutions. "We are very proud that Microsoft has recognized those efforts and awarded us this honor."
About Intellitec Solutions: Intellitec Solutions is a leading ERP and CRM provider strategically located along the influential business corridor between Washington and Philadelphia. Since 1986, they have conducted thousands of engagements helping companies in diverse industries choose and implement software solutions to improve financial or customer relationship management. Using a proven system designed to maximize efficiency and business insight, Intellitec Solutions' team of seasoned professionals provides value-added expertise to their clients. For more information, please visit http://www.intellitecsolutions.com.
# # #
All products mentioned in this release are trademarks or registered trademarks of their respective holders.