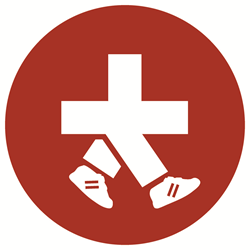 Austin, Texas (PRWEB) July 17, 2014
Medicine in Motion is proud to announce the grand opening of its new central Austin location at 711 W. 38th St., Suite G4. Dr. Martha Pyron opened the first office of her sports medicine-centric practice in 2009 in North Austin at 13805 Research Blvd., Suite 150. Medicine in Motion is a facility for all sports-related injuries, sports evaluations, nutrition & fitness, performance-based care and concussion evaluations. Dr. Pyron also provides services for general health concerns and illnesses, excluding OB/GYN care.
"I'm really thrilled to bring Medicine in Motion's high-quality brand of sports medicine to central Austin," said Dr. Pyron. "We'll continue to provide patients with the same great service they've come to expect from us but now with a location that provides greater convenience to those in south and central Austin."
Dr. Pyron is board certified in both family medicine and sports medicine. She obtained her medical degree from The University of Texas Health Science Center in San Antonio, completed a residency program in Family Medicine at Southern Colorado Family Medicine, and pursued a fellowship in Sports Medicine at Michigan State University, Kalamazoo Center for Medical Studies. After becoming board certified in both family medicine and sports medicine, she started her career as a team physician for Penn State University. She then returned to her home state of Texas and worked as a Sports Medicine Specialist and Team Physician for the University of Texas at Austin.
Medicine in Motion (MIM) specializes in providing top quality sports medicine in Austin, Texas, for athletic individuals of all ages and levels. The doctors at MIM believe active bodies are healthy bodies, therefore it is the office's goal to keep patients energetic and fit. To that end, MIM provides treatment of injuries and illnesses, including the use of physical rehabilitation; promotes healthy living with personal training and nutrition coaching; and offers comprehensive sports medicine evaluations to optimize health, activity level and sports performance. For more information or for questions regarding sports medicine in Austin, contact Medicine in Motion at 512-257-2500 or visit the website at http://www.medinmotion.com.