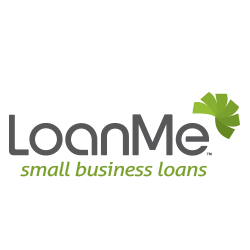 Orange, CA (PRWEB) July 30, 2014
LoanMe, a newly established Orange County-based finance provider, has launched a small business lending web-site http://www.LoanMe.com/SmallBusiness to connect America's small businesses to the capital they need to grow and thrive. LoanMe business loans have longer terms around 10 years and are a repaid monthly with no prepayment penalty, resulting in affordable monthly payments that make it easy for businesses to manage their cash flow as they pay off the loan. In addition, the online process enables business owners to get approved in minutes and have funds wired to their bank account as fast as the same day.
"Cash flow is king for small business owners. That's why we designed a working capital solution specifically for underserved small businesses with affordable monthly payments, not high daily payments," said Min Choi, Managing Director of the Small Business Lending Division. "Small businesses can grow with a monthly payment that is affordable rather than a high daily payment that is difficult to repay."
The LoanMe Difference

Loans from $3,500 to $100,000
Low Monthly Payments: With longer-term loans that can be prepaid at any time, LoanMe's provides borrower with low monthly payments and the flexibility to prepay the loan without a penalty.
Fast Approval: Apply online or on the phone and get a prompt decision. Cash can be wired to the business is as fast as the same day
Easy Qualification: All we require is business bank account with business revenue for 2 months. There are no industry exclusions, no collateral, and poor credit is acceptable.
"We are thrilled to join the other companies that are innovating to provide small businesses access to capital," Choi continued. "LoanMe's combination of affordable monthly payments, fast funding, and high approval rates will provide significant benefits to small businesses seeking capital for their growth."
About LoanMe - Founded in 2013, Orange, Calif.-based LoanMe, specializes in personal, auto and small business loans, and is dedicated to providing exceptional customer service. LoanMe simplifies the loan process with innovative technologies to make the process faster, smarter and hassle-free. In California, loans are made pursuant to California Department of Business Oversight Consumer Finance Lender law license #603K061. Loans are not available in all states.
*in comparison to other alternative non-bank business loans i.e. merchant cash advance, daily repayment products.