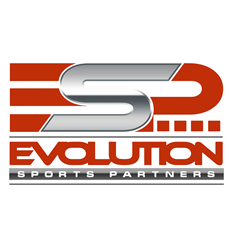 We are thrilled to be partnering with ESP and implementing the FanGauge program for Demon Deacon fans.
Morristown, NJ (PRWEB) July 17, 2014
Damon Evans, Founder and Managing Director of Evolution Sports Partners ("ESP"), and former Athletic Director at University of Georgia, has announced that the Wake Forest University Athletic Department ("WFU") will be implementing its FanGauge™ program this fall to drive student engagement and attendance for the Demon Deacons.
"My partners and I formed ESP to drive business results in the world of Intercollegiate Athletics," said Damon Evans. "Our programs deliver a new, robust fan platform driven by strategy and data insights that provide Athletic Departments with greater opportunities to engage fans and make data dependent decisions to operate more successfully. WFU is extremely forward-thinking in their approach and strategy for implementing FanGauge, and we're excited to be their partner."
"We are thrilled to be partnering with ESP and implementing the FanGauge program for Demon Deacon fans," said Bill Oakes, Associate Athletic Director, Strategic Communications for WFU. "FanGauge provides the most expansive feature set allowing us to offer our students and fans the best experience possible, while also generating measurable results across all our core objectives. We're working closely with ESP to customize the program to our specific needs and goals, and look forward to a new level of engagement and experience for our students and fans, and data insights for our department to operate more intuitively."
FanGauge will initially be used by WFU Athletics to drive student engagement and attendance, integrate sponsors and glean data insights to drive operation results.
About Evolution Sports Partners
FanGauge is one of a number of innovative programs developed by ESP to help Intercollegiate Athletic Departments operate more intuitively to drive academic and business results. FanGauge elevates fan engagement, influences their behavior and extracts data insights that drive revenue and business outcomes. The company's SA360™ program is yet another groundbreaking solution that drives student athlete success. Innovative consulting services round out ESP's service portfolio.
Evolution Sports Partners (ESP), founded by Damon Evans, Tracy Howe and Peter Kraft, offers a new breed of programs, data analytics and consulting to Intercollegiate Athletics. In addition to FanGauge, the company's core offerings include SA360™ (for student athlete success), Data Analytics and specialized Consulting Services. ESP has offices in Morristown, NJ and Charlotte, NC.
About Wake Forest University Athletics
Wake Forest University is a private, liberal arts college located in Winston-Salem, N.C. A charter member of the Atlantic Coast Conference, the Demon Deacons sponsor 16 intercollegiate sports programs and compete in the Football Bowl Subdivision, the highest level within NCAA Division I. With an enrollment of 4,481, Wake Forest is the smallest institution among the Automatic Qualifying Conferences.
About Wake Forest University
Founded in 1834, Wake Forest University is a private, collegiate university located in Winston-Salem, N.C., dedicated to serving humanity through the pursuit of knowledge. Consistently ranked among the nation's top universities, Wake Forest offers students the personalized attention of a small liberal arts college with the resources, technology and co-curricular opportunities of a large university. With strong undergraduate and graduate programs and leading professional schools, Wake Forest maintains the highest academic and scholarly standards and strives to instill in all its students a desire to lead examined and purposeful lives.