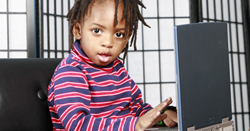 Numbers don't lie, a look at online bullying statistics shows how much suffering students in this day and age are going through.
London, UK (PRWEB) July 17, 2014
Over the past few years, online bullying has created a major issue for parents and students alike. This is because it can change the way that many of them tend to interact with their friends and other students. NoBullying releases today the guide to online bullying statistics.
Statistics seem to indicate that roughly 43% of students have been bullied online at some point. This represents a significant challenge for educators who are trying to promote important changes to the way that this issue can best be managed.
Surveys indicate that 68% of teens believe online bullying represents a major problem. Given this kind of consensus, it is clear that some kind of action needs to be taken. But this is a difficult step to take, since it can be difficult to define online direct bullying.
It has also been estimated that victims of bullying are 2 to 9 times more likely to attempt suicide due to being bullied. This should be a major consideration for anyone who wants to get involved. Students will likely need to get professional help when it comes to limiting the impact that online bullying can have on their lives.
Roughly one in four teens in a relationship has indicated that they have experienced cyber bullying. It will be important for students to understand more about the specific bullying sources that are out there. Different types of bullying at school is another issue that needs to be discussed extensively by parents, educators and lawmakers, all need to gather to find a permanent solution to all kinds of bullying.
The article, sadly, shows the shocking fact that there is actually a discrepancy in the different perceptions that adults and students have on the issue. Roughly 70% of teachers believed that adults intervened when an issue of cyber bullying emerged. This compares to roughly 25% of students who believed that adults will intervene on these issues. This should generate some talk about whether students are being adequately taught how to cope with bullying.
If not met by a continuous dialogue and a strong desire for starting anti bullying campaigns, online bullying and other forms of bullying will continue to go beyond help until bullying becomes a normal occurrence damaging lives on daily basis.
Macartan Mulligan, Co-Founder of NoBullying.com, said "Numbers don't lie, a look at online bullying statistics shows how much suffering students in this day and age are going through. It also, sadly, shows how much online bullying goes unnoticed."
He added that parents and teachers should make a point to educate the younger generations about the sad outcome of bullying online and offline. According to Mulligan, it is quite imperative to press for more firm laws condemning all acts of bullying and harassment.
NoBullying.com features many pages dedicated to parents, teens, teachers, health professionals as well as posts related to cyber safety and the latest news about law making concerning curbing Bullying worldwide as well as inspirational Bullying Poems and famous Bullying Quotes.
The website regularly updates its bullying statistics and cyber bullying statistics as it is essential to understand how widespread the bullying epidemic is. It also regularly runs cyber bullying surveys and questionnaires to get recent updated statistics on everything related to cyberbullying.
He also added that anyone suffering from bullying in any form or way can always find advice and help on the NoBullying website – but if anyone is suffering from severe bullying or cyber bullying, the best thing is to talk to someone locally – a parent, teacher or local organization that has been set up to help with specialized councilors to deal with this topic.