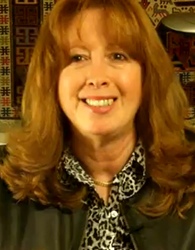 Fairfax, VA (PRWEB) July 21, 2014
MIDEGO CEO, Dr. Elvira Beracochea, will be speaking at the Society for International Development - Africa Development Forum Event hosted by Chemonics International on July 31st from 9 AM to 12 PM. The topic of the discussion will be: What should African Leaders know to accelerate the achievement and sustainability of health goals in the post 2015 agenda?
Panelists of the July 31st event will discuss the lessons they have learned from their experiences and efforts working towards the Millennium Development Goals (MDGs). Designed to make a significant contribution to the upcoming African Leaders Summit, the panel will focus on ways leaders can leverage existing initiatives and experience to ensure healthy lives for every African. By discussing strategies for promoting, preventing, and treating the health of the whole person, they will be making an important shift in the conversation. Setting policy, developing plans, and coordinating and managing programs that deliver services across hundreds of hospitals and health centers requires resources and technical skills. This capacity needs to be quickly and effectively developed in most health systems where governance structures are vaguely defined.
The panelists will draw from the lessons learned from the MDGs to propose ways African leaders can meet and even go beyond the Sustainable Development Goals (SDG) 4-Ensuring Healthy Lives targets in an efficient way that makes the best of all resources available and protects the poor. There are many important lessons to be learned and mistakes that must not to be repeated.
Overseas Development Assistance (ODA) is a relatively small percentage of the overall health budget and personal health expenditures in most countries, but is essential to bring solutions and innovation. Therefore, in addition to the strategic options to ensure healthy lives in Africa, the panel will also discuss principles of the Paris Declaration that have been endorsed by most African Leaders and particularly the principles of ownership and mutual accountability and how a new kind of partnership with donors needs to go beyond the traditional donor-recipient relationship.
Speakers:
Darius Mans, Africare (moderator)
Elvira Beracochea, Founder and CEO, MIDEGO (introductory remarks)
Akudo Ikemba, CEO, Friends Africa (respondent)
4th Speaker - to be announced
Location: Chemonics International, 1717 H St. NW, Washington DC
About Dr. Elvira
Dr. Elvira Beracochea is an international public health consultant and development coach. She coaches health workers to innovate and improve quality of life for their patients. She is the founder, President and CEO of MIDEGO, Inc.
About MIDEGO
Founded in 2005, MIDEGO is a well-established global health consulting company, specialized in professional and organizational effectiveness in the health sector. MIDEGO's mission is to help countries exceed the Millennium Development Goals, hence the name of the company. MIDEGO helps clients improve how they work and save more lives while advancing in their careers. MIDEGO also works with partners to create and implement effective and efficient organizational health development strategies that are led by empowered local leaders. MIDEGO's online training and coaching programs help health professionals realize their career mission by leading the kind of changes they know they need to bring about in their countries. Find out more at http://www.midego.com.