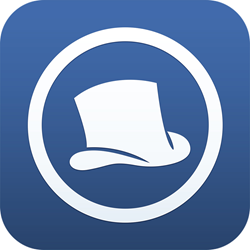 Alvin's successful track record of content and audience development are a great addition as we propel Tapiture to its next phase of growth. - John Ellis, Tapiture CEO
Venice, CA (PRWEB) July 17, 2014
Tapiture, the leading visual discovery platform for social curation and ecommerce, announced today that Alvin Fong has joined as Chief Operating Officer of the company. Fong will work closely with CEO, John Ellis, to scale operations as the company continues its rapid growth.
Fong brings extensive experience in the online space, leading strategic, operational, financial, and product development efforts. Most recently, Fong held the role as COO of StyleHaul, the largest fashion and beauty video network on YouTube. In this role, Fong led the Audience and Talent Development team that doubled video views for the company. Prior to StyleHaul, Fong was Vice President and General Manager at Internet Brands, where he launched the Automotive Lifestyle brands division, which achieved a comScore Top 10-ranking. Prior to Internet Brands, Fong spent over four years on the monetization and operations teams at Yahoo, where he focused on South East Asian and Latin American markets.
"Alvin is an accomplished business leader and I'm excited to have him join our strong, growing leadership team," said John Ellis, CEO of Tapiture. "His operational experience and successful track record of content and audience development in digital media are a great addition as we propel Tapiture to its next phase of growth."
Since Tapiture's 2013 launch, the company has evolved into a global community which curates some of the most cutting-edge products, fashion and design. The site reaches an audience of over 7M unique visitors per month, providing a visual platform for people to discover and share online as well as follow and buy their favorite products.
"Tapiture has planted the seed for a successful model that incorporates both social media and ecommerce," said Fong, COO of Tapiture. "I was amazed at what Tapiture had built thus far and I'm excited to join the team and help accelerate Tapiture's growth plans."
About Tapiture
Tapiture is a visual discovery marketplace that combines the best entertaining, inspiring, and aspirational content with products available for purchase. Tapiture enables anyone to save photos, videos, GIFs, and audio from their favorite websites into collections to share with the world. Tapiture also works with merchant partners to curate products, which are available for purchase directly on Tapiture. The platform leverages a user's social and interest graph to provide a highly relevant experience that is both entertaining and engaging. Tapiture is headquartered on the famous Venice Beach boardwalk and stands as a proud member of Silicon Beach's startup community. For more information, visit http://www.tapiture.com.